PSY Shows The Meaning of Chivalry In His Newest Music Video, 'Gentleman'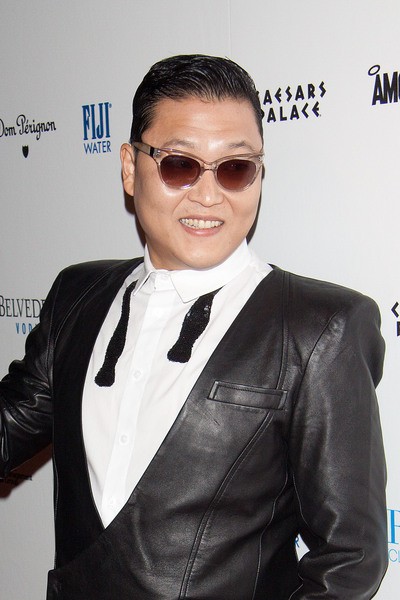 South Korean pop-idol PSY released the new music video for his latest single "Gentleman" over the weekend. Let's just say it has all the comedic spice that made "Gangnam Style" so fun to watch repeatedly, even if the song isn't quite as catchy. The song is good, probably better than most, but it just isn't as fun to listen to as it is to watch.
"Gentleman" features PSY in his trademark suit and glasses, doing all sorts of ungentlemanly things - pulling chairs out from underneath women, pushing papers off copiers and scanning his face instead, stealing soccer balls from small children, even ripping a fart in hand and throwing it in front of unsuspecting library patrons. Also, PSY's arch-nemesis in the yellow suit is back too. There must be a story in there somewhere.
Towards the middle of the song however, he finds a woman just as uncouth and unruly as him, and the rest of the video is filled with their collective shenanigans, parachute pants, women dancing suggestively in skimpy outfits and some pretty funny bloopers. There's even a chorus that proclaims, "Gonna make you sweat, gonna make you wet," while PSY is shaking an exploding beer can. It's a good time, man.
Check out the video below :