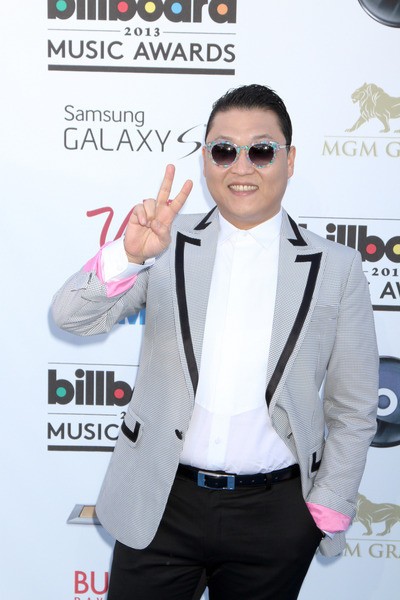 Well, finally! South Korean singer/rapper PSY has recently announced plans for an album in 2013 following the success of his omnipresent tunes "Gentleman" and of course, "Gangnam Style."
Performing at the Singapore Social concert on May 24 following his performance the night prior at the inaugural Social Star Awards, the 35 year old "Gangnam Style" hit-maker performed a set comprising of four songs - two songs that were released a few years ago and his two latest hits: "Gentleman" and "Gangnam Style."
After getting the audience hyped up with the performance of his latest single "Gentleman", Psy further increased the level of excitement in the 8,000-strong crowd by announcing the upcoming release of his debut album (he has released a number of albums before though, he probably just means his that it'll be his first mainstream album) in September 2013.
The K-pop star, who rose to fame after his ubiquitous single "Gangnam Style" went viral on Youtube, also talked about his new lifestyle and admitted that he felt homesick as he hardly had the chance to return to Seoul and visit his family.