Prolific Crime Author Elmore Leonard Dies At 87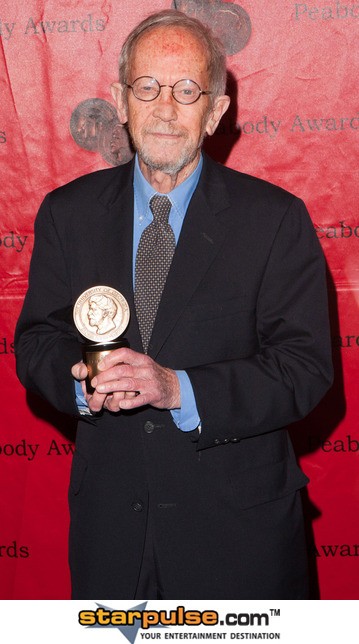 Prolific crime author Elmore Leonard, whose stories have inspired such hit films as Get Shorty and Jackie Brown, died on Tuesday at the age of 87 following complications from a stroke he suffered three weeks ago.

Gregg Sutter, Leonard's researcher and webmaster, broke the news on the author's website and facebook page this morning.

"The post I dreaded to write, and you dreaded to read," he wrote. "Elmore passed away at 7:15 this morning from complications from his stroke. He was at home surrounded by his loving family."

Twenty-six of Leonard's novels and stories have been adapted for both the big screen and Television, 19 of which became films like 3:10 to Yuma, The Big Bounce (which was adapted for film in both 1969 and 2004), Out Of Sight and "Get Shorty" sequel Be Cool.

Leonard's 1993 novel "Pronto" became the basis behind hit FX series Justified, along with 1995's "Riding the Rap" and 2001 short story "Fire In The Hole". His final novel, "Raylan", released last year, is also tied in to the hit FX series Justified, now in its fourth season, on which the author served as executive producer.

Leonard was born in New Orleans in 1925 before his family moved to Detroit, where he made his home until his death. He was often referred to as "The Dickens of Detroit" by fans and critics alike. His first novel, "The Bounty Hunters", was published in 1953.
Leonard's infamous 96-page "10 Rules Of Writing" made him a highly respected author in the literary world.