Projekt Revolution, Vans Warped Tour Battle It Out On Xbox Live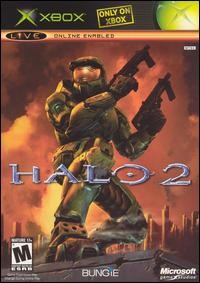 -For The First Time In History, Eight Members Of Bands On Each Tour Compete To Save the World In Halo 2
Los Angeles, CA (August, 14, 2007) – On August 15th while the Projekt Revolution tour is at Nikon at Jones Beach Amphitheater in Wantagh, NY and Vans Warped tour is at Verizon Wireless Amphitheater in Bonner Springs, KS, the finest Xbox 360
Halo
players from select bands on both tours will prepare for the upcoming launch of "Halo 3" video game for Xbox 360 with a head-to-head battle playing "Halo 2" over Xbox LIVE. Winner takes summer tour bragging rights! Fuse will be onsite at both venues to document this historic gaming event between two of the most talked about tours of the summer.
The Projekt Revolution team includes Mike Shinoda, Joe Hahn (
Linkin Park
), Ray Toro (
My Chemical Romance
), Matt Rubano (
Taking Back Sunday
), Cheap Shot (
Styles of Beyond
), Ryan Shuck, Brandon Belsky (
Julien K
) and Darren Simoes (
The Bled
) and the Vans Warped Team includes Matt Ridenour, Micah Carli (
Hawthorne Heights
), Grand Brandell (
Underoath
), Landon (
The Spill Canvas
), Craig Mabbitt (
Bless the Fall
), Bryan Money, Max Green (
Escape the Fate
) and Steve Klein (
New Found Glory
). More information and airtimes can be found at
www.fuse.tv
.
With 13 stops left on the Projekt Revolution tour, fans can see Linkin Park, My Chemical Romance, Taking Back Sunday,
HIM
,
Placebo
and Julien-K on the Main Stage and Mindless Self Indulgence, Saosin, The Bled, Styles of Beyond and Madina Lake on the Revolution Stage. Tickets are available at
www.livenation.com
. Vans Warped tour will reach its final stop Los Angeles, CA with Hawthorne Heights, Bless the Fall, Escape the Fate, New Found Glory and many others. "Halo 3" is one of the official sponsors of the Projekt Revolution tour this summer.
About Halo
Available on Sept. 25, 2007, "Halo 3" for Microsoft's Xbox 360 is the hugely anticipated sequel to the highly successful and critically acclaimed "Halo" franchise. In this third chapter of the "Halo" trilogy, protagonist Master Chief will face his greatest battle, launching an epic mission to stop the alien Covenant, destroy the impending Flood threat and ultimately save mankind.
The "Halo" franchise is among the biggest worldwide entertainment properties in history and continues to change the way we think about interactive entertainment. In fact, "Halo" is more than just a video game - it's a truly unique entertainment phenomenon and an experience that has expanded beyond games, into New York Times best-selling novels, comics, merchandise and more, and captured the attention of millions of fans including gamers, musicians, celebrities, and athletes.
Project Revolution Tour
Wed Aug 15 Wantagh, NY Nikon at Jones Beach Theater
Fri Aug 17 Cuyahoga Falls, OH Blossom Music Center
Sat Aug 18 Darien Center, NY Darien Lake Performing Arts Center
Sun Aug 19 Bristow, VA Nissan Pavilion
Tue Aug 21 Toronto, ON Molson Amphitheater
Wed Aug 22 Clarkston, MI DTE Energy Music theater
Fri Aug 24 Mansfield, MA Tweeter Center for the Performing Arts
Sat Aug 25 Camden, NJ Tweeter Center at the Waterfront
Sun Aug 26 Hartford, CT New England Dodge Music Center
Tue Aug 28 Syracuse, NY NY State Fair
Wed Aug 29 Holmdel, NJ PNC Bank Arts Center
Fri Aug 31 Noblesville, IN Verizon Wireless Music Center
Sat Sep 01 Tinley Park, IL First Midwest Bank Amphitheater
Mon Sep 03 Englewood, CO Coors Amphitheater