Professor Green To Have His Tonsils Removed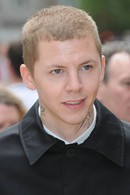 British rapper Professor Green is to undergo surgery after he was struck down with tonsillitis for the third time this year.

The I Need You Tonight hit-maker was diagnosed with the throat infection in March and was put on a course of antibiotics, but he continued his busy touring schedule and the condition flared up again a month later.

Now, Green has revealed he is suffering from the ailment yet again - and he's adamant he will make time in his hectic schedule to undergo an operation to ease the pain.

In a post on Twitter.com he writes, "Today I'm shooting the video for 'At Your Inconvenience'. I have tonsillitis again, pretty inconvenient. Definitely getting them out."