Production Halted On Set Of 'Modern Family' Over Contract Disputes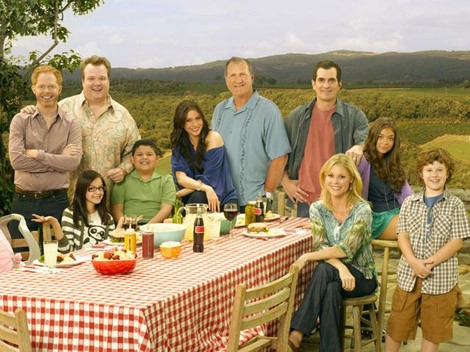 Recent contract disputes have postponed production of hit ABC sitcom Modern Family after stars Sofia Vergara, Julie Bowen Ty Burrell Jesse Tyler Ferguson and Eric Stonestreet all filed suit against producers disputing the terms of their current contracts.

The stars claim that their deals with 20th Century Fox TV are invalid as they violate California labor laws. State regulations say that personal service contracts can't last more than seven years.

Vergara & company filed suits in Los Angeles on Tuesday asking a judge to declare their current contracts void, which would allow them to renegotiate new deals.

The stars reportedly made $60,000 per episode last season and are asking in excess of the studio's current offer of $150,000 per episode for the upcoming fourth season of the show; which was scheduled to begin production on Tuesday but had to be postponed due to the legal issues.

The cast is also seeking more freedom outside of the show for other business ventures.

Modern Family star Ed O'Neill is not involved in the dispute, as his new deal has already been finalized.

Last week, Sofia Vergara was named the highest paid actress on television by Forbes magazine.