Producers Win Court Case Over 'The Last Samurai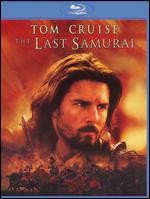 Producers behind Tom Cruise's 2003 blockbuster The Last Samurai have won a legal battle against two screenwriter brothers who alleged their idea for the film was stolen.

Writers Aaron and Matthew Benay filed suit in 2005, insisting a script they wrote in 2000, also called The Last Samurai, was used as a template for the hit Cruise movie.

Film executives Marshall Herskovitz and Ed Zwick disputed the brothers' claims that they had sent a script to their production company Bedford Falls, and, after a seven-day jury trial in Los Angeles, they were vindicated of the accusations on Friday.

Herskovitz tells The Hollywood Reporter, "Ed and I are extremely relieved. It's hard to live under a cloud of false accusations for so many years. The fact that the jury said we never even saw the script - justice has been done."