Producers Of 'The Hangover Part II' Win Lawsuit Over Designer Bag Knockoff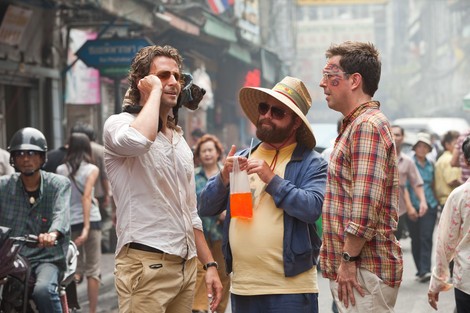 Fashion house Louis Vuitton's lawsuit against The Hangover Part II studio bosses has been dismissed by a U.S. judge.

Bosses at the designer firm launched a legal battle against movie executives last year, claiming a knock-off bag carried by Zach Galifianakis' character in the comedy sequel caused brand confusion among consumers.

However on Friday District Court Judge Andrew Carter judge threw out the case, insisting viewers wouldn't be able to spot the bag as a fake in the 25-second sequence.

A summary statement, obtained by The Hollywood Reporter, reads, "The Court concludes that Louis Vuitton's allegations of confusion are not plausible, let alone 'particularly compelling.'"