Producer Says There's 'No Way' Kristen Stewart And Rupert Sanders Slept Together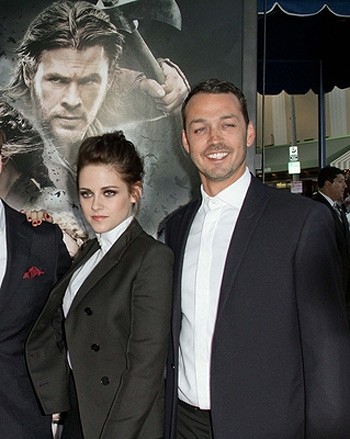 Kristen Stewart and Rupert Sanders' affair may not have been that intimate, according to producer Giovanni Agnelli.

Agnelli, who befriended the actress when he produced 2010's Welcome to the Rileys, has come to her defense and says that there's "no way" Stewart and Sanders slept together despite her recent confession that she cheated on Twilight co-star and boyfriend of three years Robert Pattinson.

"I'll say right now what the manipulative media isn't saying... Kristen Stewart did not have any type of sex with Rupert Sanders... The spin that keeps growing on this story is staggering. There was NO on set affair. Stop printing LIES," he ranted on his Twitter page on Monday.

"If one of your friends in real life was hurting, and lots of people were being cruel. Wouldn't you ask them to please stop? Honestly?"

The producer also has a message for Twilight fans who have backed Pattinson and dubbed the actress a "trampire."

"If you've ever used the word Trampire you're a mindless pathetic piece of s**t," he writes.

Stewart shocked the world last week when she admitted her affair with the producer -- 20 years her senior -- after photos of the couple making out were featured in Us Weekly magazine.

Pattinson; who quickly moved out of the couple's home together in Los Angeles after Stewart's public apology; is reportedly interested in speaking directly with Sanders to find out exactly what went on and what the extent of the affair was.