Producer Responds After Cringe-Worthy Version Of Britney Spears' 'Alien' Without Auto-Tune Leaks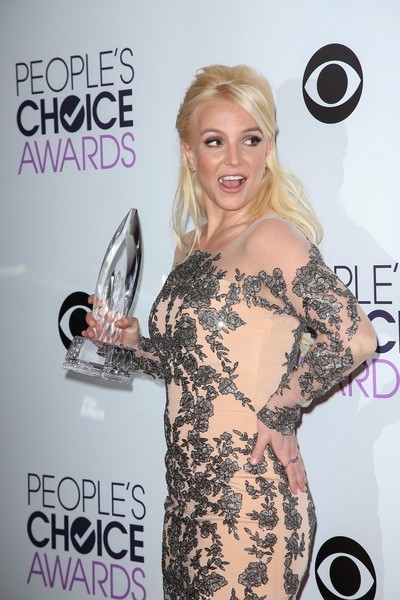 If you've heard Britney Spears' single Alien, you can hear a bit of auto-tune leveling out Britney's singing. However, a recent leaked version of the song featuring no production at all is making music fans wonder if Britney can sing at all.
The leaked version, above, features Britney singing to the song's instrumentation without any production done to her voice. It's... bad. Now, the track's producer William Orbit has released a statement claiming the leaked version is a vocal warm-up and not the take that was produced for the album.
He wrote on his Facebook page, "Dearest Music Lovers, I have heard that Britney vocal link that everybody's been discussing. It has been impossible not to as there have been many comments directing my attention to it. I'd like to affirm that ANY singer when first at the mic at the start of a long session can make a multitude of vocalisations in order to get warmed up.
"Warming up is essential if you're a pro, as it is with a runner doing stretches, and it takes a while to do properly. I've heard all manner of sounds emitted during warmups. The point is that it is not supposed to be shared with millions of listeners.
"A generous singer will put something down the mic to help the engineer get their systems warmed up and at the right level, maybe whilst having a cup of herb tea and checking through lyrics before the session really kicks off. It's not expected to be a 'take.'"
It's not the first time Spears has been accused of enhancing her voice. Several years ago a video (above) surfaced claiming to reveal Spears' isolated vocals during a concert. Many were quick to point out that backing tracks are common for concerts feature a lot of dancing or similar set pieces – and Spears had those in spades.
We'd think if this was a real leak of Spears' singing track used in the song, the producer would just keep quiet and hope it all goes away. Orbit's explanation holds water, but do you believe him? Do you think this is Spears' singing voice or was they just warming up for the real deal?