Producer Joshua Hall Announces New Film, 'An Angel's Story'
Producer Joshua Hall announces new film, An Angel's Story will soon begin production. The cast stars Gina Holden, Garikayi Mutambirwa and another actor to be added to the ensemble.
Holden, a former model turned actress has starred in films such as: Saw 3D: Final Destination, Aliens vs. Predator: Requiem, Butterfly Effect 2, Fantastic Four. Suits, Fringe, Smallville, and Supernatural are some of the popular TV shows she's frequented.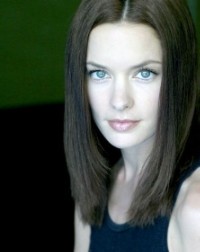 Mutambirwa is no stranger to television, starring in critically acclaimed series such as: House M.D., CSI: Miami, NCIS, Boston Public, ER, Dawson's Creek. The horror film, Jeepers Creepers II and sci-fi adventure, Clockstoppers was the beginning of his film career.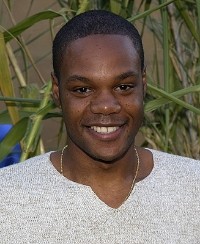 The film is written by producer, actor, writer, Joshua Hall who shares what the film is about.
What inspired you to write An Angel's Story?
For the last several years I was inspired to write and produce a heartfelt and dramatic story with the sport of MMA. Few years ago, I wrote a few scripts with MMA involved, writing very dramatic and detailed characters. 
What is the film about?
We follow Angel Johnson with his best friend Lamar from the ghetto streets. He's hustling for money, street fights, robbing stores, dealing drugs, but at the same time trying to collect money for his family.   He had a terrible upbringing and gets caught by the law. We learn he has bigger goals in life besides the streets.   Mentors take him under their wings, where he learns he can be bigger than a street hustler. 
Why is it the ultimate fight from poverty to victory? What does that mean?
Ultimate fight from poverty to victory means the character is living in the gutter, no sign of paradise, no way out. Most people that live this life don't see a way out, they believe they're stuck.  The idea of getting out of that world is a great accomplishment.
Why should people see it?
This film will be remarkable. The project will be exciting, emotional, and just a good time. The same feeling you get from Rocky, The Karate Kid, The Fighter, Warrior, you'll get the same feeling, if not more.  It will be a great thing.  Audiences will come out of this and think about it for weeks to come. 
What is the social, spiritual message of the film?
Everything in the film is relatable; it's very grounded nothing over the top. People can see this happening in their lives. The real message of the project is that no matter whom you are, you can always follow your dreams, and you can be something special.