'Private Practice' Falls Short Of Its Potential

When ABC announced that the extremely popular show "
Grey's Anatomy
" was to have an official spin-off, starring the lovely
Kate Walsh
as the tragically flawed but brilliant Addison Montgomery, fans had mixed reactions.
A two-part episode named "The Other Side Of This Life" aired during the third season of "Grey's Anatomy" to give the viewers a taste of what was to come. "
Private Practice
" debuted on September 26, 2007, and had nine episodes before the writers' strike put a halt on production.
The show has endured harsh criticism but also a fairly decent number of viewers on an average week, enough that it appears "Private Practice" will be returning, even if it is on hold.
The show follows Addison Montgomery, the former Mrs. McDreamy from "Grey's Anatomy" who entered as a plot device to cause problems for Derek and Meredith. But she turned out to be a strong and compelling character. She quickly rose to be a fan favorite, due in a good part to the superb acting on Walsh's part by making her arrogant, powerful, but also vulnerable and empathic. She left Seattle Grace to come to a private practice, the Oceanside Wellness Group in California, and start a new life as their neo-natal expert.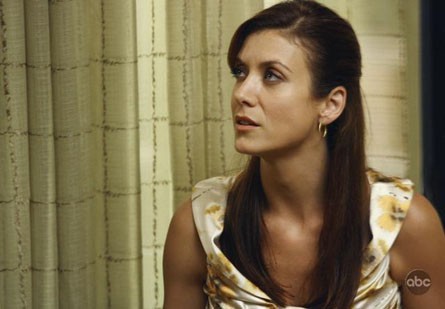 The cast is made of some very talented actors, and they play some fairly eccentric characters. There is Naomi, Addison's best friend and the co-founder of the group, played subtly and a little coldly by
Audra McDonald
. She is a fertility specialist and struggles to find a balance with her ex-husband Sam, played by the brilliant
Taye Diggs
, who founded the group with her and is a well known medical author.
There is also
Amy Brenneman
as the strange psychiatrist Violet, a woman with more problems than her own patients and an obsession with her ex.
Paul Adelstein
is Cooper, the pediatrician with a Peter Pan complex and a habit of meeting women off the internet who steal from him.
Tim Daly
plays Pete, Addison's love interest who is an alternative medicine specialist and a cold-hearted widower. Finally there is
Chris Lowell
, of
Veronica Mars
fame, who plays the receptionist/nurse and is passionately in love with the much older Naomi.
Some of the highlights of this season included a tumultuous courtship between Addison and Pete and the renewal of passion between the divorced Naomi and Sam. Cooper holds back his love from Violet, who only wants him as a friend with benefits, and finds something new with Charlotte, a doctor from a nearby hospital. Dell continues his unabashed infatuation with Naomi, and Addison settles into her new life in California and starts making friends.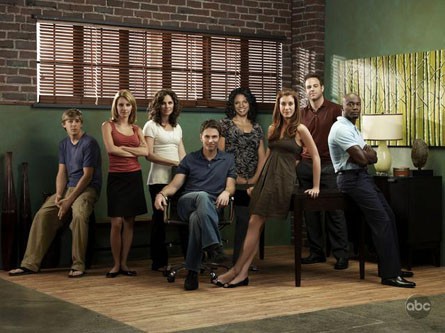 This show has the potential to be great, but it falls short of its potential, much as "Grey's Anatomy" has for the most recent season. The writers rely far too much on the little quirks of their characters to endear themselves to the audience, and it often leaves them feeling like caricatures of people rather than genuine human beings.
The back and forth between Addison and Pete, the primary love connection for the main character, is wooden and annoying rather than endearing, and it's hard not to wonder why these professional adults keep acting like children. They are not interns, or even first-year residents. They are older, wiser, and more experienced, so the 'cute' little immaturity of "Grey's Anatomy" does not work.
It seems unfair to compare the show so consistently to its predecessor, but that is the fate of spin-off's, and in this particular case the two shows have very much in common, especially with their current weaknesses.
"Private Practice" focuses too much on the romantic entanglements of the characters, and not enough time on unique or interesting cases. It is very difficult to believe their professional aptitude when they spend most of their time talking about their relationships and not enough time dealing with patients. When the patients stories are finished, they are only used as metaphors for, you got it, the character's relationships.
There has to be more to a strong show than romance; the friendships are present but not given enough time, and if it is supposed to be about doctors juggling their professional and personal lives, each should be given balanced attention.
"Private Practice" is a new show, and it has all the ingredients it needs to become a great one: a stellar cast, talented writers, and a generous budget. Hopefully when the strike is over and the series returns, we will find it living up to its full potential instead of flat-lining. Pun intended.
Story by
Chelsea 'Dee' Doyle
Starpulse contributing writer
'Private Practice' Falls Short Of Its Potential