'Private Benjamin' Star Eileen Brennan Dies At 80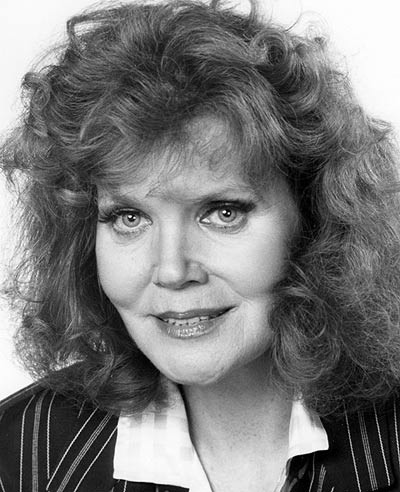 TV and movie actress Eileen Brennan, who played tough US Army drill captain Doreen Lewis in 1980s "Private Benjamin," died at her Burbank, Calif. home on Sunday. She was 80.

The actress had been suffering from bladder cancer at the time of her death.

Brennan was nominated for an Oscar for her role in the film, opposite actress Goldie Hawn, who tweeted her condolences after hearing of her death.

"We have lost my old friend Eileen Brennan. No one ever made me laugh more! Now I cry. Please keep singing darling from on high. Rest," she tweeted. "How blessed I feel to have had her as a part of my life."

Brennan, who also starred in such classics as The Sting and "The Last Picture Show," reprised her "Private Benjamin" role in the TV series that followed the film's success, and despite a short run (1981-83) she won an Emmy and a Golden Globe for her performance.

She was a breast cancer survivor and she beat an addiction to painkillers following a horrific accident that she claims should have killed her.

Following a dinner with Hawn in 1982, Brennan awas hit by a car and suffered serious injuries to her legs and face.

"I've had a wonderful, simply wonderful life and career, and I'm also at a point where leaving this place behind is just fine and dandy with me..." she told the Globe magazine last year. "I'm ready any time... Just let it be quick and painless."