'Pristine' Jim Morrison Photos Discovered In Storage Unit

A treasure trove of lost Jim Morrison photographs snapped in 1968 have been unearthed in a storage unit.
 
A European photo agency was commissioned to shoot Morrison by a U.S. teen magazine, but none of the pictures were used.
 
Instead, they were filed away and forgotten about until staff cleaning out a storage unit came across the 51 "pristine" A4-sized prints.
 
The prints have been snapped up by a collector who is offering them to fans of The Doors via fanzine The Doors Collectors Magazine.
 
A blurb on the publication's website reads, "We DO NOT have the negatives or own the copyrights to these - and neither will you! Once the prints are gone, you won't see these again!"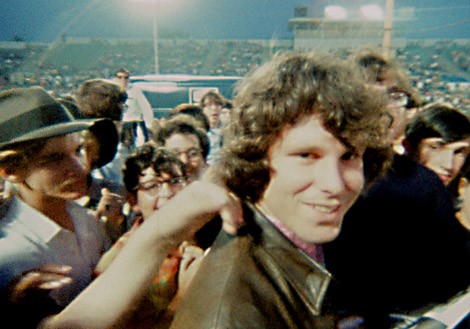 • Doors Drummer John Densmore: 'No More Autographs'
• Dillinger Escape Plan Frontman Slams 'Poser' Jared Leto
• Groupie Queen Pamela Des Barres Reflects On VH1 Documentary
• Jim Morrison's Pardon Granted