Princess Lilian Of Sweden Dies At 97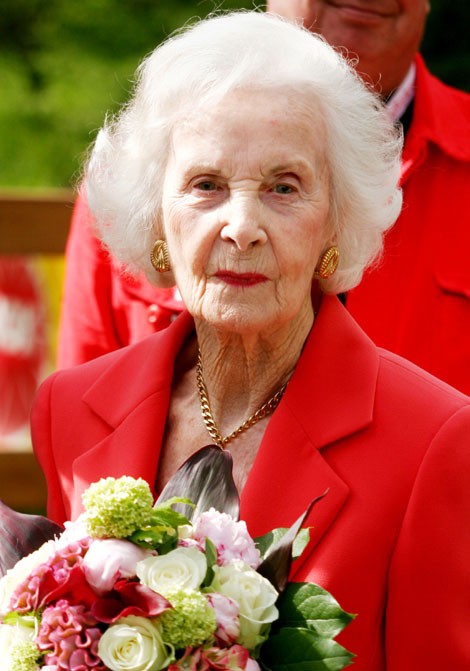 "Much loved" Princess Lilian, Duchess Of Halland, died at the age of 97 in her home in Stockholm, Sweden, on Sunday.
Swedish Prime Minister Fredrik Reinfeldt commented that a "much loved and appreciated member of the royal family has now passed away."
The princess was born Lillian May Davies in 1915. She was raised in Wales and was a fashion model before marrying British actor Ivan Craig in 1940. After their divorce, she paired up with Prince Bertil, Duke of Halland.
Lilian and the prince's relationship turned into one of Sweden's best-known love stories. They waited to wed until 1976 because she was a commoner and he had obligations to the throne. After over 20 years of marriage, the prince died in 1997. They didn't have any children together.
The cause of Lilian's death was unknown at press time; however, in 2010 it was revealed she suffered from Alzheimer's disease.