Prince's Rep Clears Up L.A. Residency Reports

Prince's representative has clarified reports the soul superstar will perform a 21-date residency at Los Angeles' The Forum, insisting the venue will simply serve as the starting point.

The Purple Rain icon phoned in to late night talk show Lopez Tonight on Thursday night to announce he was continuing his Welcome 2 America trek with a long stint at the popular hotspot.

He said, "I will be starting a 21-night stand next Thursday the 14th at the L.A. Forum with the New Power Generation and a whole gang of special guests. I'm gonna blast the roof off that place, I promise!"

But it appears Prince spoke too soon - his spokesperson tells the Los Angeles Times not all shows will take place at The Forum, and further details will be released soon.

The singer wrapped a series of concerts at New York's Madison Square Garden earlier this year), while he has performed similar sets in North and South Carolina and in Oakland, California. Prince famously set a new personal record in the summer of 2007 when he completed a 21-night residency at London's O2 Arena, playing to sold-out crowds every show.

Following his surprise call to George Lopez's show, Prince will join the comedian and host as a guest on Wednesday.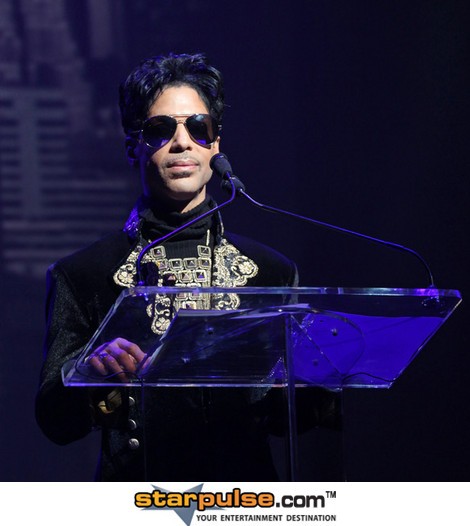 Click for more great Prince pictures: