Prince William & Kate Middleton's Wax Figures Look Frighteningly Real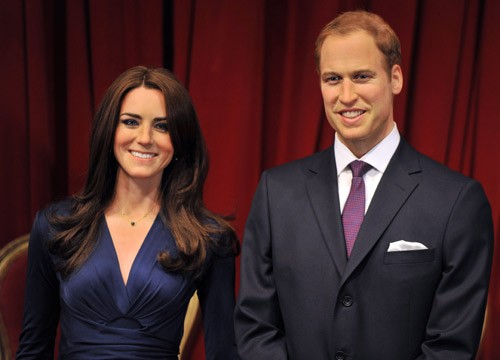 Yesterday Madame Tussauds London revealed the new wax figures of Prince William and Kate Middleton (Catherine, Duchess of Cambridge). The figures look identical to the couple's official engagement photo. If we didn't know better, we'd think the sculptures above were the real thing!
Of course the museum had to make these two figures as realistic as possible. William and Kate are the crown jewels of Britain, after all.
Reese Witherspoon recently admitted she'd like to be friends with the duchess. She told Ellen DeGeneres last month, "I was so excited to meet her. Y'all, she's a princess."
I think most of us would love to be friends with a princess! Check out more photos...