Prince William & Kate Middleton Name Their Son George Alexander Louis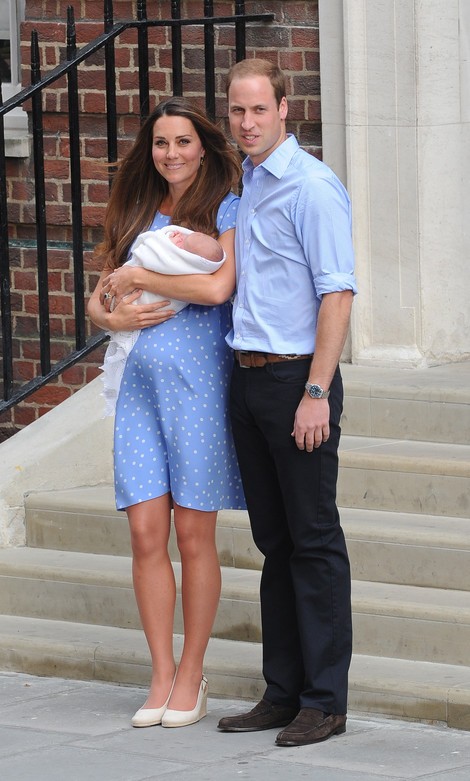 Prince William and Kate Middleton have named their newborn son George Alexander Louis. He will be known as His Royal Highness Prince George of Cambridge.
 
William and Catherine, Duchess of Cambridge welcomed the infant on Monday and showed him off to the media on Tuesday during a brief appearance outside of London's St. Mary's Hospital.
 
At the time, William confessed he and his wife hadn't decided on a name for the little boy, but after spending a night with the baby at Kensington Palace, they have decided to name him after William's great, great, grandfather, King George VI, who was the father of British monarch Queen Elizabeth II.
 
Bets had been placed on the future king's name, and George had become the clear favorite. Other possibilities included James, Alexander and Arthur.
 
Little George Alexander Louis is third in line to the throne, behind his dad William and grandfather, Prince Charles.