Prince William & Kate Middleton 'Could Not Be Happier' Following Baby's Birth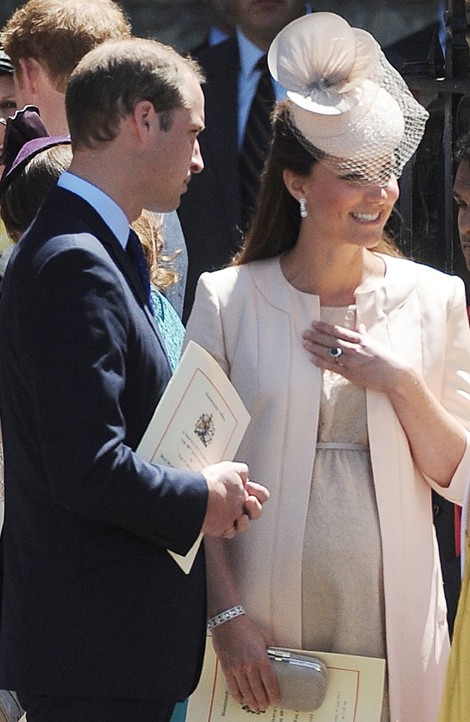 Prince William and his wife Kate Middleton are full of joy following the birth of their son. The baby was born on Monday afternoon at London's St. Mary's Hospital, and the new father said simply in a statement, "We could not be happier."
The infant, whose name has not yet been released, is third in line to the British throne behind his father and grandfather Prince Charles.
The new grandpa also issued a statement, saying: "Grandparenthood is a unique moment in anyone's life, as countless kind people have told me in recent months, so I am enormously proud and happy to be a grandfather for the first time."
Everyone seems very excited about the royal birth. British Prime Minister David Cameron said in a statement: "I'm delighted for the Duke and Duchess now their son has been born. The whole country will celebrate. They'll make wonderful parents."
He later added while speaking outside his residence in Downing Street, London, "It is an important moment in the life of our nation, but I suppose above all it's a wonderful moment for a warm and loving couple."
President Barack Obama noted, "Michelle and I are so pleased to congratulate The Duke and Duchess of Cambridge on the joyous occasion of the birth of their first child. We wish them all the happiness and blessings parenthood brings. Given the special relationship between us, the American people are pleased to join with the people of the United Kingdom as they celebrate the birth of the young prince."