Prince William & Kate Middleton Are Trying To Make A Baby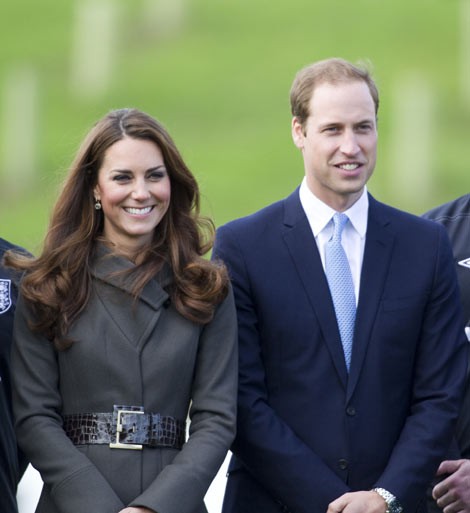 Guess who's making a lot of whoopee in the bedroom? Catherine, duchess of Cambridge, and Prince William are taking steps to start a family. A confidant close to the couple recently told Us Weekly, "They're excited at the prospect of becoming parents."
Kate and William, both 30, are "working on it," and ideally "they'd love to be a step closer at Christmas," the confidant added.
A source close to Kate commented, "They have been on such a high since getting married. It's time for the next step — Kate is hoping she and William can become parents in 2013."
The royal couple wed in April 2011 and decided that their first two years of marriage would focus on work. Once their busy royal tour of Southeast Asia finished up this past September they planned on focusing on Operation Heir.
One insider explained, "Once their malaria medication had run its course then it was safe to start. So it's only been a matter of weeks." The source added that Kate will wait until the end of the first trimester to reveal any news about a bun in the oven.
Let the baby bump watch officially commence!