Prince William And Kate Middleton Celebrate Their One Year Anniversary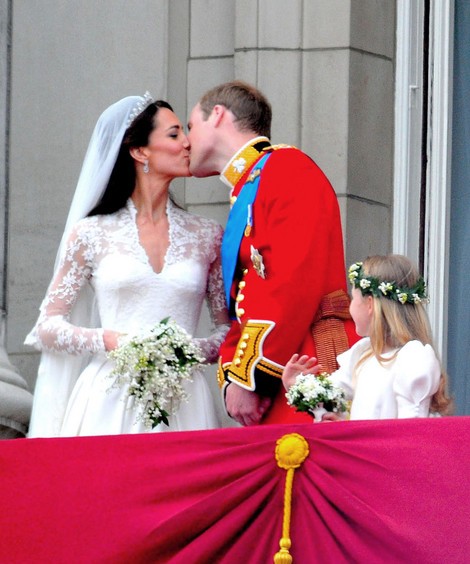 Has it been a year already? Prince William and his bride, Catherine, the Duchess Of Cambridge, are celebrating their first wedding anniversary.

The British royals, who exchanged vows exactly one year ago today at London's Westminster Abbey, reportedly marked the occasion with a low-key celebration together at their home in Anglesey, Wales.

Millions of viewers around the world witnessed history watching the the heir to the British throne wed Kate Middleton on television last year, and since then the world has kept up with their every move as the couple spent time traveling abroad, on a pair of tours as the official Duke and Duchess of Cambridge.

Several British stars attended the big event, most notably David and Victoria Beckham; and Katy Perry celebrated by getting a special William & Kate manicure.

The royal nuptials also made a huge star of Kate's younger sister Pippa, whose derriere maed headlines for months after the wedding - and even overshadowed the couple on some occasions.

And now that it's been a year it's time for the big baby rumors to heat up.

While William and Kate aren't yet expecting the next heir to the throne, they did adopt - a penguin.