Prince William And Duchess Kate Determined To Form Their Own Power Base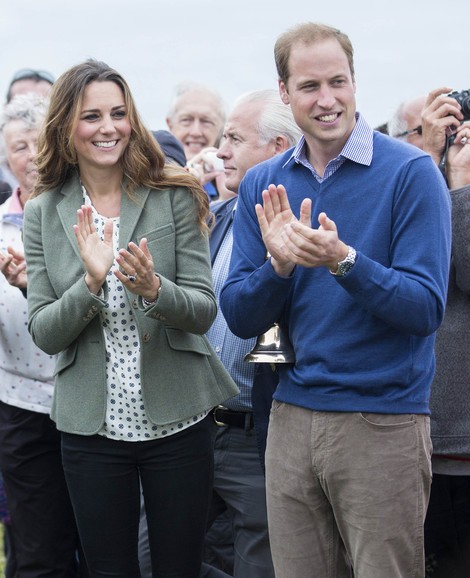 Prince William and Duchess Kate are eager to set up with their own working court with staff of their choosing, yet, Charles sees this as a threat against his authority as both William's father and higher royal rank! William in particular is causing concern since he's become almost entirely alienated from the royal family in his determination to assert himself in what he sees as protecting his wife from the same protocol that he believes caused his mother to become sick and run headlong into self-destruction. Kate has compounded this alienation by determinedly seeing her family as often as possible, showing a preference for family life instead of the life of a royal duchess. It's increasingly exasperating the court and the courtiers see it as an unhealthy dependency on her parents to support her.
In addition, it has become a source of additional expense in paying for security to guard her at the newly acquired Berkshire home of her family, dubbed "Middleton Manor" in the mainstream press and tabloids. William ends up going to the manor almost as often, sometimes to enjoy weekends that turn into a full week's stay or he goes to bring her back to the palace, but ends up being convinced to stay himself until both are practically ordered to return to the palace by the royal family.
All attempts by the courtiers to remake Kate into a more independent royal personality, more independent from her family and more active in a role of working member of the FIRM, Kate and William have begun to decisively cut themselves off from the Queen's court and Charles' court, with the apparent intention of forming their own court and have the Middleton family play a primary role, not just as being part of William's private life, but part of his official life in official working roles. Her Majesty has already asserted herself by telling the ducal couple under no uncertain terms that the Middletons are not welcome to reside there or participate in running of their official office or participate in the running of their agenda for royal life.'
Anmer Hall is likely to be the place for the newly formed court, close to the residence of the Queen, but not so close that the palace can regulate the comings and goings of people and will make it difficult for the palace to properly vet the people William and Kate want to socialize with effectively to prevent a repeat of the News of the World scandal, where a reporter did undercover work and exposed Kate's maternal uncle for being a drug dealer.