Prince Uses Photo From Dave Chappelle's Infamous Sketch For Single Cover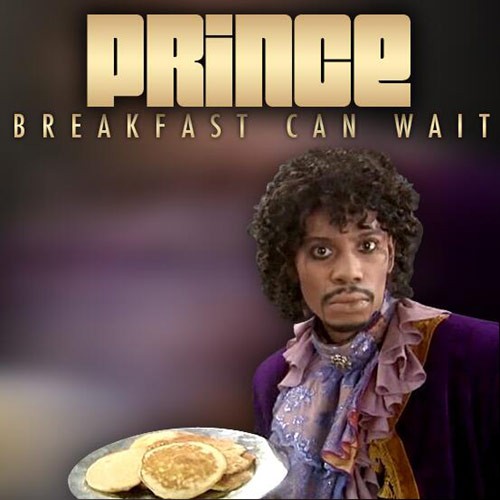 Prince thrilled fans on his new Twitter account by revealing a preview of his new song "Breakfast Can Wait" - and attached to it was a photo featuring Dave Chappelle.
Chappelle performed a sketch titled True Hollywood Stories on Chappelle's Show, one of which featured Prince. The singer challenged one of Dave's writers, Charlie Murphy, to a game of pick-up basketball and served them pancakes afterwards.
For his new single Prince took an image of Dave, who played Prince in the sketch, offering some pancakes.
The sudden embrace of social media is surprising considering Prince's history with the Internet. Several years ago, he threatened to sue YouTube for failing to police their videos, noting that they acted quickly to remove porn but rarely removed unauthorized music. Universal Music Video once had YouTube remove a woman's home video because one of Prince's songs was playing in the background.
Prince made headlines on a slow news week by making his first tweets on the account @3rdeyegirl, which has existed since January.