Prince Reluctant To Part With Gold Guitar

Pop superstar Prince insists it's going to be hard to hand over one of his prized guitars to racing driver Lewis Hamilton - because so many of his favorite instruments have been stolen.

The Brit, who is Pussycat Dolls star Nicole Scherzinger's boyfriend, claimed the gold guitar at a charity auction, paying $100,000 for the signed axe.

Prince showed off the gold guitar on Lopez Tonight! on Wednesday and confessed, 'It's gonna be hard to part with this."

The Purple Rain hit maker revealed on the show that he finds it hard to keep hold of his treasured instruments.

He explained, "A lot of my stuff gets stolen."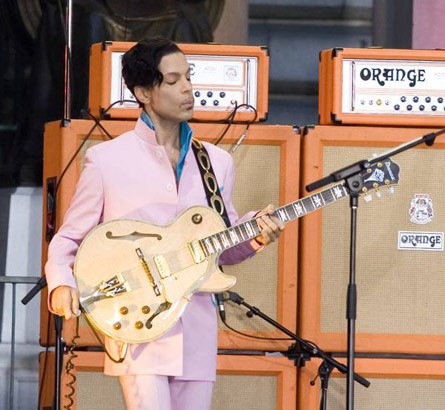 Click for more great Prince pictures: