Prince Kicks Kim Kardashian Off Stage (Video)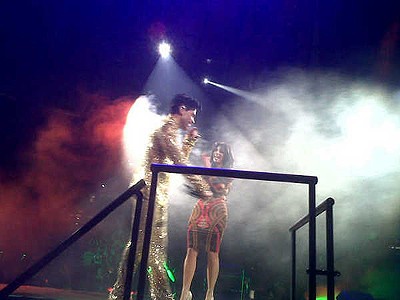 Kim Kardashian was kicked off stage by Prince on Monday night at his concert at Madison Square Garden in New York City.

The Purple one looked through the crowd in the front row, spotted Kim and asked her to come up on stage to dance with him - only problem is Kim was so starstruck she could barely move!

"I was so nervous I froze when Prince touched me!!!!" She exclaimed via Twitter.

Prince danced around the frozen socialite for about 15 seconds before shouting, "Get off the stage!"

Kim was given a second chance later in the evening though and didn't let the "1999" singer down.

"Went up on stage AGAIN! This time I redeemed myself! We all danced while Prince played the piano! Wow! What a night!"
(Skip to about the 1:00 mark for Kim)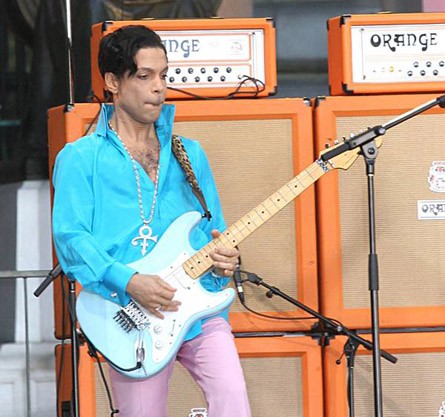 Click for more great Kim Kardashian pictures: