Prince Jackson Gives Shocking Testimony In Michael Jackson Wrongful Death Suit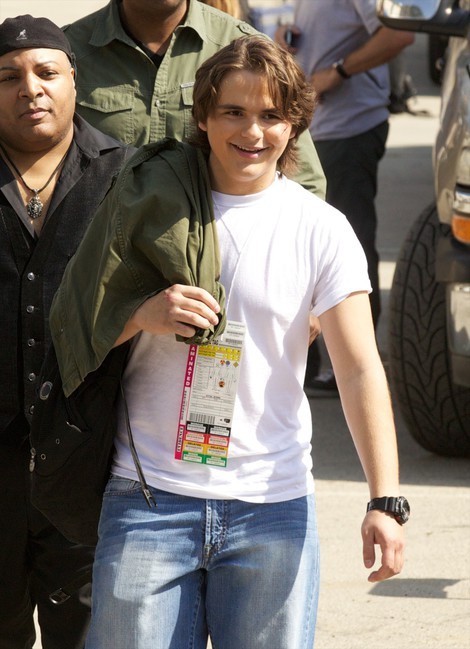 Michael Jackson's son Prince testified against AEG Live on Wednesday in the ongoing wrongful death brought against the concert promoter by the late singer's mother Katherine.

The 16-year-old revealed that his father would regularly break down in tears over the pressure he felt while rehearsing for his "This Is It" concert residency at London's O2 Arena. Prince shocked the courtroom by saying that his father feared that the event would result in his death.

Princes says he witnessed many phone conversation his father had with AEG executives, some of which caused enough stress to make the King of Pop break down in tears.

"They're gonna kill me. They're gonna kill me," Prince said he recalled his father saying after getting of the phone after one of the calls.

The teenager said that his father was excited about the shows, but the stresses of the deal and the tight schedule caused him to lose a lot of weight in the weeks leading up to his death.

Prince also recalled the night before his father's death four years ago this past Tuesday, when AEG Live president Randy Phillips came to their home and got into a heated discussion with Jackson's physician, Dr. Conrad Murray.

"He was grabbing [Murray] by the back of his elbow and they were really close and he was making hand motions," Prince testified.

Prince also revealed that Dr. Murray told everyone in the house that Jackson died of a heart attack, while autopsy results showed that he died of a Propofol overdose. Murray, who administered the fatal dose of the surgical anesthetic, is currently in jail for involuntary manslaughter.

Katherine Jackson and her three grandchildren are suing the concert promoter for $40 billion for the wrongful death of Michael Jackson and want the company held responsible for hiring Murray and failing to realize the signs of Jackson's failing health prior to his June 25, 2009 death. AEG Live claims that Dr. Murray wasn't their employee at the time of Jackson's death.
Prince is the first family member to testify in the ongoing trial, which lawyers for both sides agree could go on until at least August, according to CNN's Tory Dunnan.