Prince George Turns One Today, Royal Parents Thank Fans For Good Wishes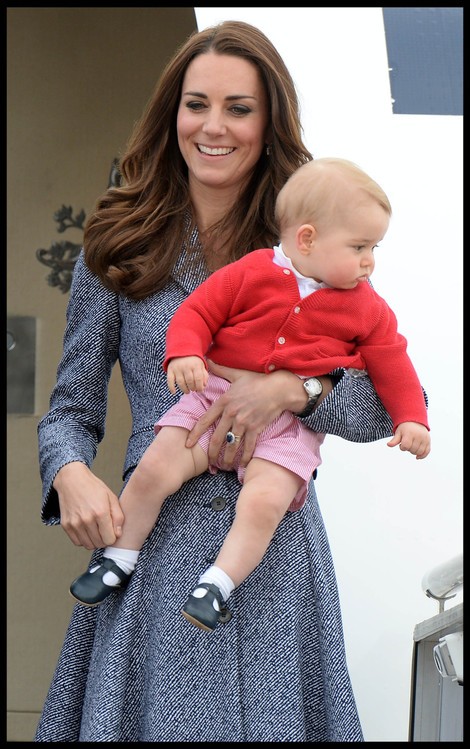 The world's most famous royal is celebrating his first birthday today. Prince George Alexander Louis, son of Catherine, Duchess of Cambridge and Prince William, Duke of Cambridge, was born exactly one year ago at St. Mary's Hospital in London.
The proud parents celebrated the milestone by releasing photos of their son playing in a butterfly house.
They said in a statement: "We would like to take this opportunity on George's first birthday to thank everyone over the last year, wherever we have met them, both at home and overseas, for their warm and generous good wishes to George and our family."
The family is expected to mark his birthday with a small party today at Kensington Palace in London.
People magazine reports that George loves dogs, isn't a fan of taking baths, and often wakes his dad at 4 a.m.
Meanwhile, sources claim that mom and dad are working on expanding their family, with some saying that they will keep trying until they have a daughter.
Catherine, also known as Kate Middleton, has also been busy been learning to cook for her family. Her home at Anmer Hall includes three kitchens, so she'll have plenty of place to practice!