Prince Debuts Live Video Online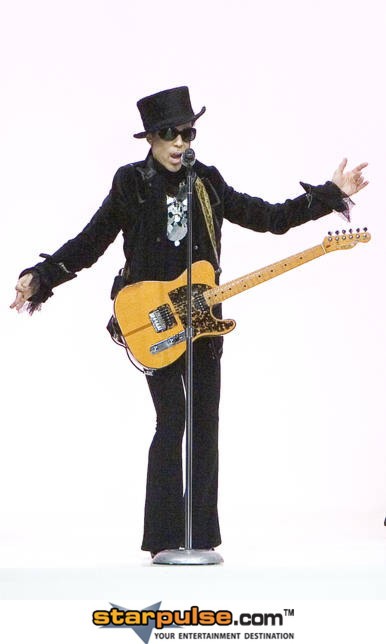 Prince has posted a video on Youtube of him performing with his all-female band 3RDEYEGIRL in Portugal.

The 55 year-old singer, who has been touring with the group, has given an insight into their live shows amid rumors they will head to the UK this year.

The video, lasting around three minutes, shows Prince singing his 2010 song Cause and Effect to a huge crowd at Coliseu De Lisboa in Lisbon in August.

The renowned musician and his band are seen bathed in purple light and the audience claps along as Prince sings: "What we need is compassion, we need love for one another."

It's one of a three new videos showing the musician playing live, including clips of him performing a show at the Mohegan Sun Arena in Connecticut in December, along with his regular backing band The New Power Generation.

One video also shows his surprise concert in October at his Paisley Park Studios, a $10 million dollar complex built in the suburbs of Chanhassen near Minneapolis, where he performed a career-spanning set.

Prince has been distributing new music with his all-female band via the 3rd Eye Girl website since last year and they embarked on a tour of North America.

According to The Daily Mirror, the singer is set to bring the band to Britain however he is yet to announce a tour.