Preview Tonight's 'Strike Back' Season 3 Finale!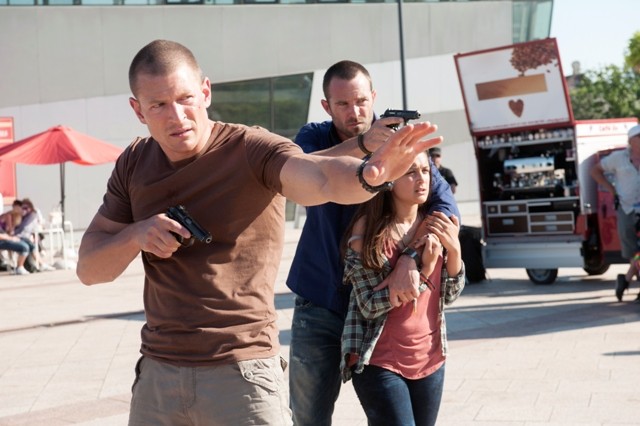 Sadly, tonight marks the end of Season 3 of Strike Back. The Cinemax action-adventure series draws to a close this evening with a bang - or more like several bangs - as plenty of questions remain unanswered.
Will Scott (Sullivan Stapleton) and Stonebridge (Philip Winchester) be able to stop Al-Zuhari's plan before it's too late? Can Stonebridge get through the action in one piece? Will the questionable measures Section 20 must consider as time runs out cause a rift they can't recover from? Will Locke (Robson Green) survive so that we can keep enjoying his addition to the unit, or will he suffer the fate of the previous commanding officers?
Preview the final installment with the clip below, where our heroes' idea of commuting on the freeway involves jumping between two moving vehicles. Suddenly our drive to work doesn't seem so bad.
And if you want to see how it's done, here's a behind-the-scenes peek at the goings-on, including how the actors once again undertook their own stunt work. If there's a harder working group than the folks on Strike Back, we haven't found them yet.
The Strike Back season finale airs tonight at 10 PM ET/PT on Cinemax - but keep your DVR's set as next week, the channel starts screening the original UK season, Strike Back: Origins, starring Richard Armitage (Spooks) and Andrew Lincoln (The Walking Dead).
Congratulations to the cast and crew of Strike Back on a successful third season, thank you for all your hard work, and hopefully we'll be seeing this band of heroes back together for a fourth season next year.
(c)2013 Brittany Frederick. Appears at Starpulse with permission. All rights reserved. No reproduction permitted. Visit my official website and follow me on Twitter at @tvbrittanyf.