Preview Tonight's All-New 'Beauty And The Beast'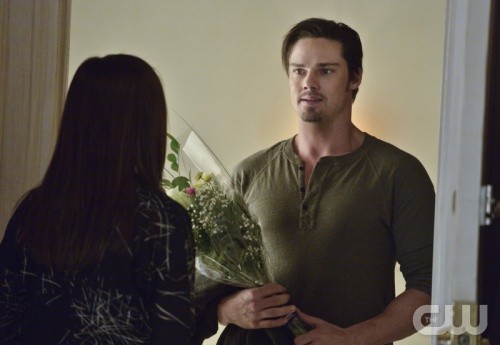 The CW's Beauty and the Beast is shining the spotlight on its two romantic relationships in tonight's all-new episode, "Tough Love."
When Catherine's (Kristin Kreuk) sister starts asking questions about Vincent (Jay Ryan), Catherine agrees to Heather's (Nicole Gale Anderson) suggestion that she invite him over for dinner, hoping that it will ease the tension. But the awkward get-together only makes things worse, especially when there's unexpected company at the dinner table.
Things also get complicated for Catherine's partner Tess (Nina Lisandrello) and her boss Joe (Brian J. White) when Joe's estranged wife Miranda (guest star Kearran Giovanni, Major Crimes) decides to make a sudden reappearance.
When the personal entanglements turn dangerous for one character, all the drama culminates in a shocking ending that fans of the People's Choice Award winner for Favorite New TV Drama do not want to miss.
Also in the episode, Evan (Max Brown) receives a visit from a mysterious colleague of his ex-girlfriend Claire's, who thinks that the medical examiner will be "an asset to our organization" and its goal of containing "the creature" that's roaming New York. You can check out the stranger's business proposition for Evan in the clip below.
"Tough Love" airs tonight at 9 PM ET/PT on The CW.
For more from Brittany Frederick, visit my official website and follow me on Twitter (@tvbrittanyf).
(c)2013 Brittany Frederick. Appears at Starpulse with permission. All rights reserved. No reproduction permitted.