Preview: Expect Lots Of Drama And Excitement In 'The Celebrity Apprentice'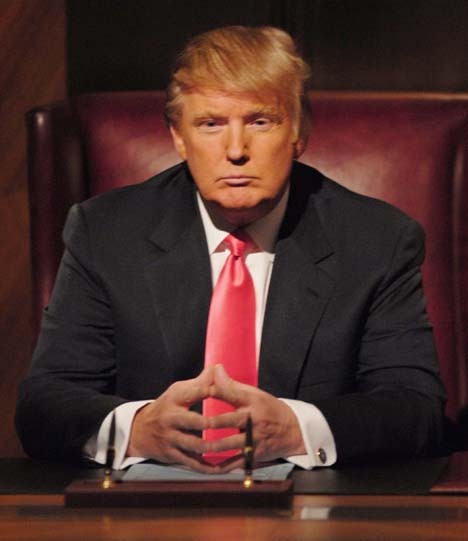 Donald Trump is back with the third season of The Celebrity Apprentice, premiering on NBC Sunday, March 14th at 9:00 pm. This season's celebrities promise to bring a lot of drama and head-butting to the boardroom just like the previous casts. Competing this year are baseball player Darryl Strawberry, singer Cyndi Lauper, reality show star Sharon Osbourne, runner Michael Johnson, actress Holly Robinson Peete, wrestler Bill Goldberg, comedian and writer Carol Leifer, comedian Sinbad, swimmer Summer Sanders, former Illinois Governor Rod Blagojevich, wrestler Maria Kanellis, chef Curtis Stone, model Selita Ebanks and rock star Bret Michaels.
We got a chance to chat with host and co-producer Donald Trump and contestant Bret Michaels about the new season of The Celebrity Apprentice and what we can expect to see. After last season more and more celebrities wanted to be a part of the hit show and Donald said about six to seven people were turned down per spot of the fourteen person cast. "We wanted some athletes, we wanted some actors, actresses, we have models, we have wrestlers, we have a beautiful wrestler and a big wrestler, Goldberg and Maria - Maria is a beautiful woman who's a wrestler with the WWE and their big star," Donald said about the season three cast.
The celebrities are split into two teams – the women's team named "Tenacity" vs. "Rock Solid" the men's team, and compete in challenges each week to raise money for each player's respective charity.  The losing team must head to the boardroom to face Donald himself along with his daughter Ivanka and his son Donald Jr.
Former Poison front man, Bret Michaels described to us what it was like in the boardroom, the room where Donald utters his famous line "You're Fired" to the contestant being let go each week. "Well the boardroom is exactly what I thought it would be like, it's very intense in there. You go in - again and I want to say this, I was very excited first of all to be on the show. And for me being a diabetic myself and having, you know, lifelong diabetes it was intense in there. I went in to fight for my charity and very personal for me. And when I went in there it was exactly how I saw the other two seasons, very intense."
When asked is Donald can tell right off the bat which celebrities will stand out he answered that you never really know. "Oftentimes you'll see somebody and you'll say oh this person's going to do great especially with the celebrity because you've known these celebrities at least, you know, through reading about them for so many years. And a lot of times you're really disappointed and a lot of times somebody that is not really - that you don't think of so highly turns out to be a star. So it's very, very tough. You don't know what happens and, you know, with pressure and the heat of battle you just don't know what happens. So I'll have a preconceived notion, yes, always. A lot of times that turns out to be not necessarily correct."
We don't know whether or not Bret Michaels is a winner or a dud this season but *spoiler alert* he was chosen as the "Rock Solid" project manager for their first challenge. Bret's main strategy in the completion was to win.  "I went in there with one intent and that was to win. And when I went in there with that attitude I know one thing that I felt was extremely important for me was to deliver myself to each task. And what I found is I thought there was going to be some quitters. You know, when I watched the other two seasons I immediately felt that I knew who was going to walk off the show or not last. And most of it turned out to be true, right. On this one there were no quitters and I think that's what made this coming season the most intense because no one was giving up the battle."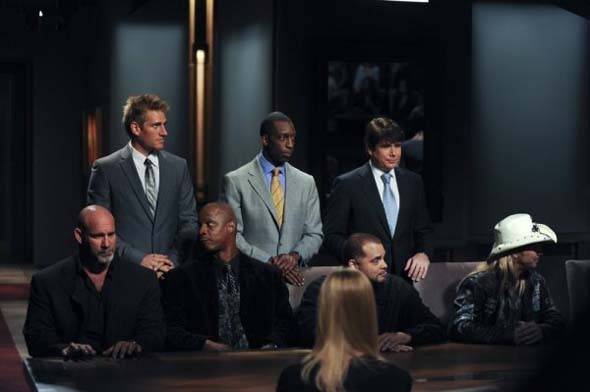 Although Donald Trump isn't the type of guy to get intimidated, there was one contestant that could probably bench press all the others – wrestler Bill Goldberg. Even Donald admitted that he is the type of guy that can intimidate people and Bret agrees. "He's menacing to be around first of all. He's a very extremely, extremely intense guy and I mean that from the bottom of my heart. And he's a fighter. I'm going to be straight honest that we loved each other and hated each other and went head to head and I just knew I could outrun him that's what mattered. I may not beat him in a fight but I knew I could out run him. And so - but I didn't back down. We both went at it but in the end, you know, the bottom line is we both wanted to win."
Anytime a reality show features a group of celebrities having to work together as a team, we expect drama and excitement. Bret admits that he was excited to meet all the other celebrities that were appearing alongside him on The Celebrity Apprentice but was especially excited to meet Darryl Strawberry and Bill Goldberg, being a lifelong sports fan. He added that he has an immense amount of respect for Sharon Osbourne who he has met before while on the road with her husband, Ozzy Osbourne. Donald piped in and adds Cyndi Lauper to the mix of thrilling stars because one of her best friend's is Lady Gaga who is "the crazy hottest person out there."
You'll have to tune in to the season premiere of The Celebrity Apprentice on Sunday, March 14th to judge for yourself who the show's stand-outs are but Donald told us that "it is one of these shows where there is no scripting, it is real. You're either there or you're not there, you're either into it or you're not into it. There's no pampering. And I've been my own boss for better or for worse since I've been 18 years old. And I will say this, there is no pampering going on. You either put yourself into it or you don't and every single star or celebrity on this show delivered it."
Story by Erin Demchak
Starpulse contributing writer