Preview a Clip from Tomorrow's 'Dan Vs.' (Video)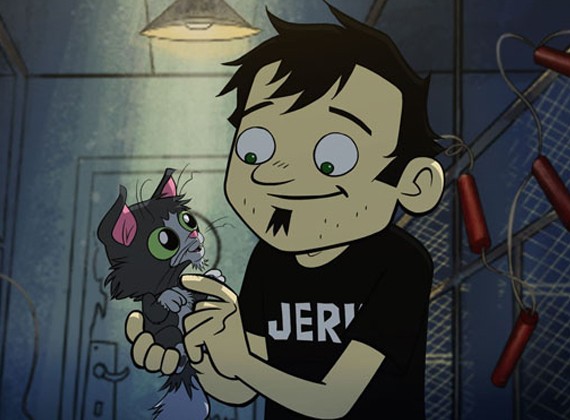 Here are some laughs to start off your weekend. The Hub's amazingly awesome Dan Vs. is all-new with "Dan vs. Jury Duty."
In the episode, Dan (voice of Curtis Armstrong, King of the Nerds) and his best friend's wife Elise (voice of Paget Brewster, Criminal Minds) find themselves served. Dan, however, would rather not do his civic duty - he's more concerned with the aliens that he claims abducted him.
Check out the intro to "Dan vs. Jury Duty" below.
"Dan vs. Jury Duty" airs tomorrow, February 8, at 1:30 PM PT/4:30 PM ET only on The Hub.
For more from Brittany Frederick, visit my official website and follow me on Twitter (@tvbrittanyf).
(c)2013 Brittany Frederick. Appears at Starpulse with permission. All rights reserved. No reproduction permitted.