Pretty Reckless Singer Taylor Momsen Goes Nude In New Spoken Word Video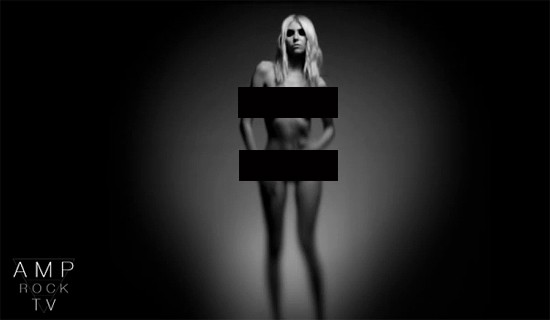 Taylor Momsen has never shied away from doing anything shocking, that's why it comes as no surprise that The Pretty Reckless singer has gone nude -- save for her trademark black eyeliner -- for a new video for Amp Rock TV's "The Words" series and recites lines from her band's song "Under the Water."

The former Gossip Girl star stands alone in the black-and-white clip while the camera shows random closeups of her body, finally revealing that she's standing naked with her girlie parts blurred out.

"Lay my head under the water, lay my head under the sea," she reads in the video. "Excuse me sir am I your daughter? Won't you take me back and see? It's not a time for being younger and all my friends are enemies. And if I cried unto my mother, she wasn't there for me. Broken lines across my mirror show my face all red and bruised. And though I screamed and I screamed no one came running, I wasn't saved from you. Don't let the water drag you down, don't let me drown in the waves. I could be found, I could be one that was saved. Lay my head under the water. Alone I pray for calmer seas. And when I wake from this dream with chains all around me ... I've never been free."

Amp Rock TV's YouTube channel also features My Chemical Romance's "The Kids From Yesterday," Evanescence's "Lost In Paradise, and Korn's "Chaos Lives In Everything."