Pretty Pals Hailee Steinfeld & Taylor Swift Hang Out At 'Romeo And Juliet' Premiere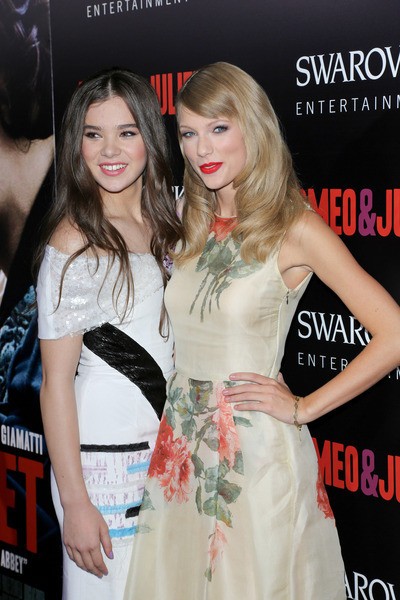 Hailee Steinfeld, who rose to fame in the 2010 film "True Grit," is turning into a beautiful young woman. The 16-year-old was joined on the red carpety at the "Romeo and Juliet" premiere by her musician pal Taylor Swift in Los Angeles on Tuesday night.
Steinfeld looked lovely in a geometric patterned off the shoulder dress, while Swift opted for a flouncy floral cocktail dress.
The actress recently told Grazia magazine that fellow teen celebs such as Elle Fanning and Chloe Moretz are just like the friends she had as a child. "We may be famous actors but we are just teenagers after all," she explained.
Her new film centers on the classic story of two teenage lovers whose families are locked in a bitter feud. Douglas Booth plays Romeo. The movie opens in theaters on Oct. 11.
Check out more photos from the premiere...