'Pretty Little Liars' Stars Lucy Hale & Ashley Benson Bare Their Bikini Bodies For Bongo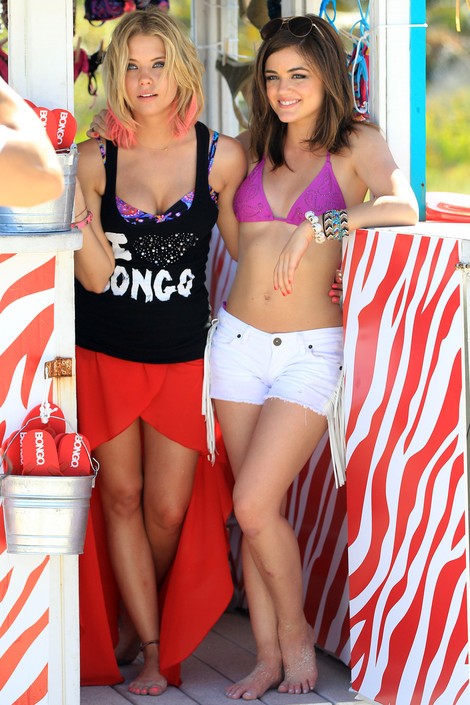 We spotted "Pretty Little Liars" stars Lucy Hale and Ashley Benson in Miami Beach, Florida, over the weekend posing for a photo shoot to launch Bongo's spring/summer collection.
Lucy wore a magenta bikini top with white cut-off shorts, while Ashley posed in an "I Love Bongo" black tank top and red cover-up skirt.
Ashley has been very busy baring her body in the Sunshine State. Last week she scooted around St. Petersburg, Fla., in a vespa while shooting her upcoming film "Spring Breakers."
Check out more photos of Lucy and Ashley...