'Pretty Little Liars' Star Lucy Hale Talks About Her Big Eyebrows In The New Seventeen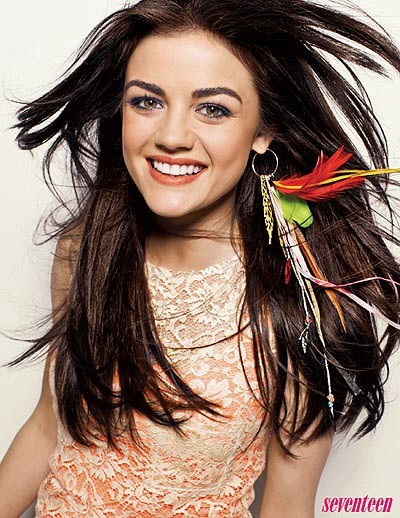 Pretty Little Liars star Lucy Hale graces the cover of the June/July issue of Seventeen magazine, which hits newsstands on May 24th.

Lucy also stars in the latest Scream sequel, and discussed her experience on the set, along with her love of horror films (she counts Paranormal Activity and The Exorcist among her favorites). But despite all the blood and gore on the set of Scream 4 and in the movies she likes, it's something else that really scares her.

"I hate flying," She says. "I don't like planes. I get really anxious. That's the main thing for me. I just hate flying."

Lucy also explains how she's changed since first moving to Hollywood a few years ago.

"Now I'm not trying to be something I'm not. I know what I believe in. I know my morals and I know what I have to offer. I am a five-foot-two girl with big eyebrows and I'm fine with it," she explains.

Check out more of Lucy, including exclusive outtakes from her Seventeen cover shoot, a behind-the-scenes tour of the Pretty Little Liars set, an exclusive interview and more at Seventeen.com!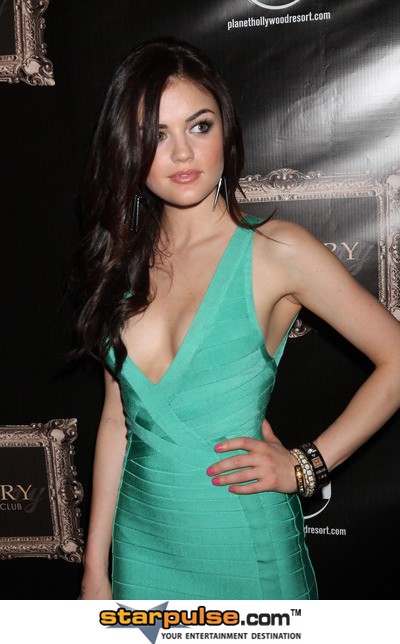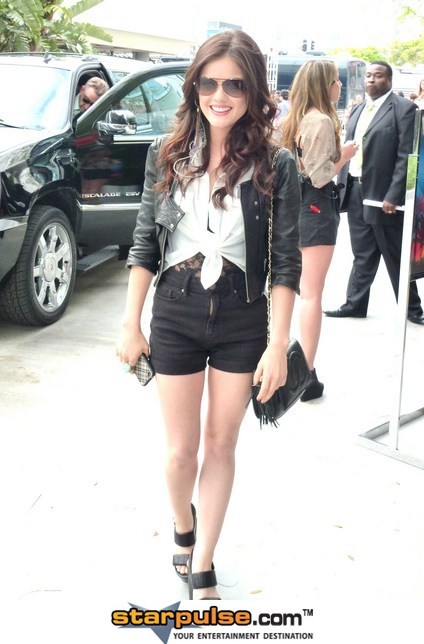 Click here for all the latest Lucy Hale news & articles!
Click for more great Lucy Hale pictures: