'Pretty Little Liars' Star Lucy Hale Sizzles In The September Cosmo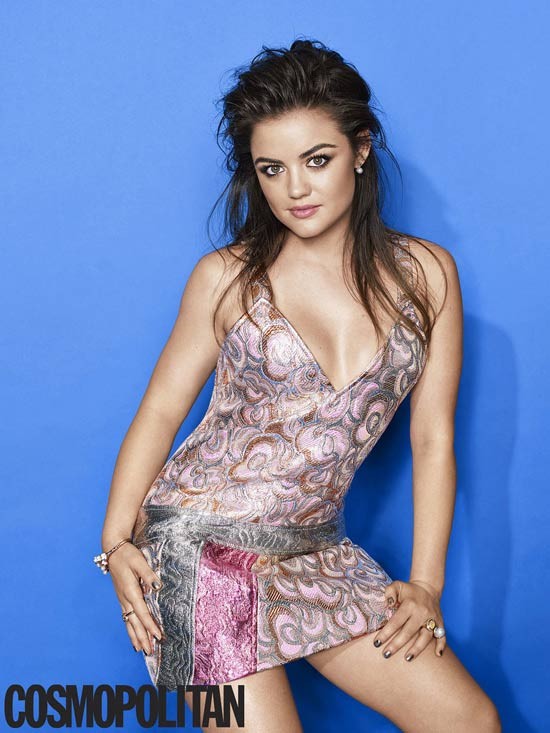 Lucy Hale isn't too thrilled about the message fans of her hit ABC Family show, "Pretty Little Liars," get about the appearance of the show's young stars.

The actress, who sizzles on the cover of the September issue of Cosmopolitan magazine, says that her younger fans think they have to look perfect, despite the imperfections of the stars that the viewing audience never gets to see.

"[Pretty Little Liars] is about how we look too. That's terrifying sometimes because you're breaking out or you feel gross and you still have to be in front of the camera," she explains about the show's Hollywood standards. "We'll post pictures on Instagram and people will be like, 'Y'all are so flawless.' Little do they know it's fake hair, fake eyelashes, and a good filter.

"Little girls see that and think they have to be like that."

Parents of her younger fans can also rest easy that their daughter's hero didn't land the main part in the forthcoming "Fifty Shades of Grey" film, something she auditioned for but seems glad to have not gotten the part.

"That audition was so uncomfortable!" she says. "It's exactly what you thought it would be: a big monologue but very, very sexual...

"There were some things that I was so embarrassed to be reading out loud," she added, "but it's one of those things where you have to commit wholeheartedly or you're going to make a fool of yourself."

Lucy is currently working on a country music album, but it's something few people wanted anything to do with.

"So many people didn't want to touch the project with a 10-foot pole," she says. "Literally, I had people laughing and saying, 'You're making an album? Good luck.'"

Read Lucy's full feature in the September issue of Cosmo, on newsstands now.