'Pretty Little Liars' Star Lucy Hale Heads Up This Year's Bongo Jeans Campaign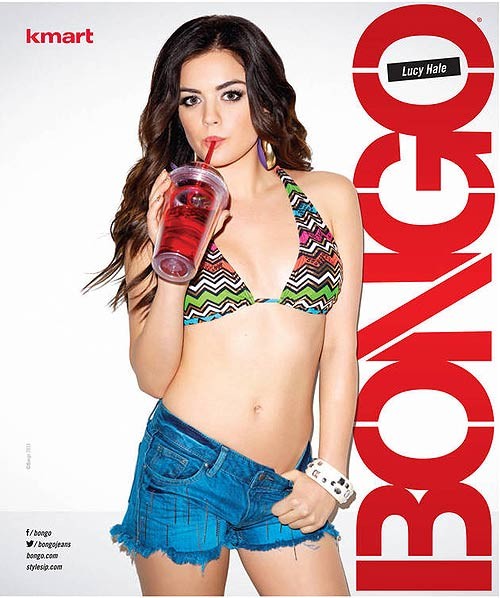 Pretty Little Liars stars Lucy Hale and Ashley Benson spent 2012 as the spokesmodels for Bongo Jeans, but this year Hale has gone solo for the company's latest ad campaign.

Hale heads up the 2013 campaign in a playful shoot from famed celebrity photographery Terry Richardson.

"Wanted to share a sneak peek of my new Bongo ad with yall. Follow @BongoJeans for more pics! Love them over there," she tweeted on Tuesday.

The 23-year-old actress is getting set to release her first country music single, followed by an album due later this year; and she's got some big guns helping her out.

Mark Bright, who's worked with the likes of Carrie Underwood and Rascal Flatts, will produce the album; while Sugarland's Kristian Bush has been handling some of the writing for the new disc.

"(The album) is something I wanted to do way before `Pretty Little Liars' or anything," she tells Billboard magazine. "I grew up singing, and acting sort of came up along the way. ... (Recording) is a lot of weekends, it's a lot of long nights but I'm so passionate about it ... I'm just really excited."

On a lighter note, Lucy posted a picture of her new favorite dessert to her twitter.

"Yes people this is bacon Infused cake and it's the best thing I've ever eaten," she wrote.