Pretty Brit Carey Mulligan Wows In A Bright Yellow Dress At 'Inside Llewyn Davis' Premiere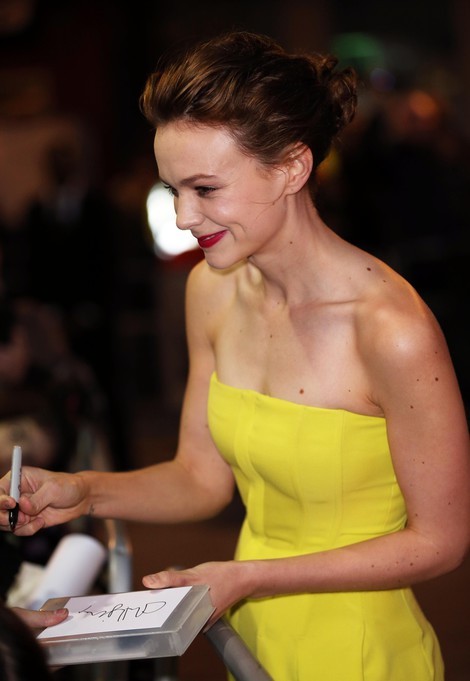 Carey Mulligan wore a simple but elegant canary yellow dress during the screening of "Inside Llewyn Davis" at the BFI London Film Festival on Tuesday.
The 28-year-old British actress has appeared in films such as "An Education," "Drive," and "The Great Gatsby."
Her new film centers on embittered folk singer, Llewyn Davis (Oscar Isaac), who struggles to make his mark on the 1960s-era Greenwich Village music scene. The film, written and directed by the Coen brothers, opens in theaters Dec. 6.
The pixie haired star once dated her "Wall Street 2: Money Never Sleeps" co-star Shia LaBeouf. She is currently married to musician Marcus Mumford.
Mulligan is currently filming "Far From The Madding Crowd" about a woman who dates three very different men.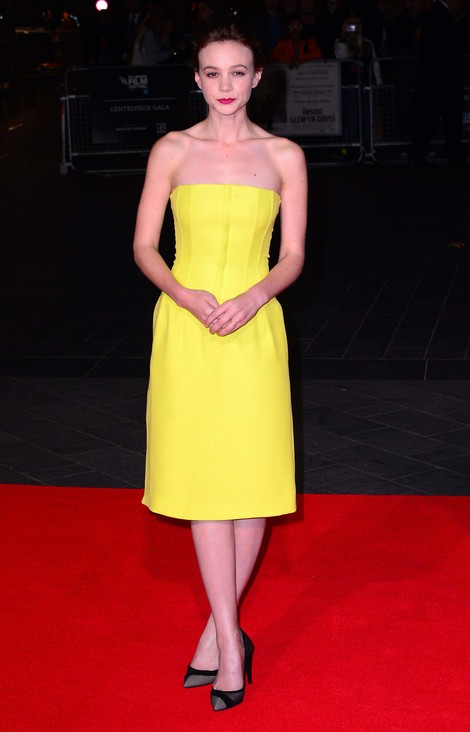 Mulligan and co-star Isaac