President Obama Tweets Response To Clint Eastwood's Empty Chair Skit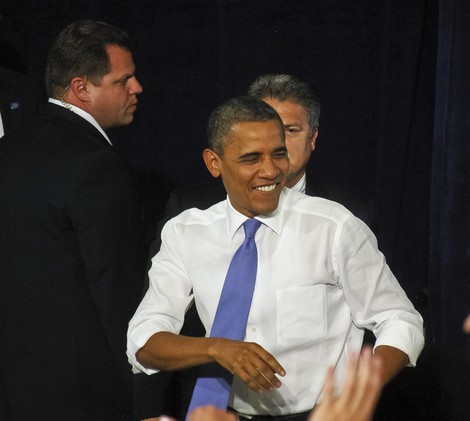 President Barack Obama has responded to Clint Eastwood's jibes after the movie icon pretended to interview the President at the Republican National Convention on Thursday night.
The Dirty Harry star received mixed reviews when he took to the stage in Tampa, Florida and started chatting to an invisible Obama about foreign policy and economics, suggesting it was time for the President to be replaced by his party's candidate Mitt Romney.
Famous Democrats took aim at Eastwood for his appearance, with comedienne Roseanne Barr tweeting, "clint eastwood is CRAY (crazy)" while actor Zachary Quinto wrote, "is clint eastwood meant to instill confidence in republicans?! i am legitimately scared of his talking to imaginary obama."
And the President had the last laugh when he took to Twitter.com and posted a photo of himself, sitting in the Oval Office at the White House, with the message, "This seat's taken."