President Obama Sides With Mariah Carey In 'Idol' Feud With Nicki Minaj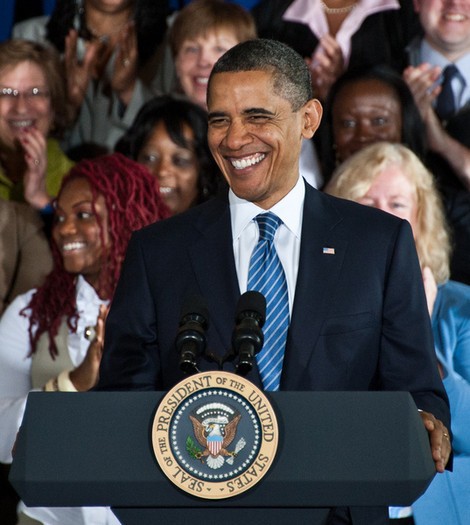 The Nicki Minaj and Mariah Carey "American Idol" feud has generated so much media attention, even President Barack Obama has an opinion about it.
Earlier this month the rapper verbally attacked the pop star during an audition in Charlotte, North Carolina, and the video footage riveted TV and music fans.
During an interview with TV and radio personality Michael Yo, Obama said he believed the two could move past their differences. He explained, "I think that they are going to be able to sort it out. I am confident. I'm all about bringing people together, working for the same cause. I think both outstanding artists are going to be able to make sure that they're moving forward and not going backwards."
 
So if he had to pick a side, whose would it be? Obama said, "Mariah. She's actually done some events for us. I've gotten to know her and (husband) Nick (Cannon). She's a wonderful lady...Nicki, I don't know, but I've got her on my iPod."