President Obama & Many Celebrities Pay Tribute To Film Critic Roger Ebert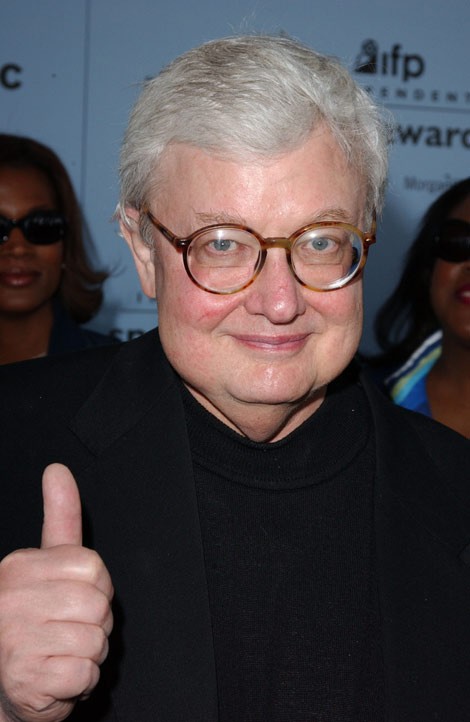 Following movie critic Roger Ebert's death on Thursday, President Barack Obama, director Darren Aronofsky, comedian Steve Martin and many other celebrities praised the star and shared their memories of him online.

Just two days after revealing his cancer had returned, the beloved Pulitzer Prize-winning film buff passed away at age 70, and dozens of celebs expressed their appreciation for the critic, who famously recognized great films with his "two thumbs up" line.
Obama wrote in a statement: "Michelle (Obama) and I are saddened to hear about the passing of Roger Ebert. For a generation of Americans - and especially Chicagoans - Roger was the movies. When he didn't like a film, he was honest; when he did, he was effusive - capturing the unique power of the movies to take us somewhere magical. Even amidst his own battles with cancer, Roger was as productive as he was resilient - continuing to share his passion and perspective with the world.  The movies won't be the same without Roger, and our thoughts and prayers are with (his wife) Chaz and the rest of the Ebert family."
Actree Marlee Matlin wrote, "So sad to read passing of Roger Ebert. He will be forever be watching movies with (late TV review partner) Gene Siskel. Thumbs up to him! Goodbye Roger Ebert, we had fun."
"Black Swan" filmmaker Aronofsky recalled earning Ebert's approval with his 1998 movie "Pi," writing, "we lost a thoughtful writer, i remember my first review from him, pi... it was a career highlight."
Mia Farrow praised the critic for the way he handled his illness: "If cancer came to take me piece by piece, I hope I could summon even a fraction of the grace Roger Ebert showed us, in such abundance",
Actor Elijah Wood tweeted, "Very sad to hear of Roger Ebert's passing. hard (to) imagine a world without him."
Director Adam Shankman tweeted, "So sad to hear about @rogerebert. RIP brave unyielding soldier. Maybe you get your own show now with the big guy! We will miss you", while
Director Wes Craven added, "Roger Ebert gave my first film, Last House on the Left, its only positive review. Everyone else reviled it, but he saw merit in it. He was one of the greats and will be dearly missed."
"Twilight" actress Anna Kendrick tweeted, "Shocked and truly, deeply saddened at the loss of the great Roger Ebert. A legend. His voice will be missed."
Patton Oswalt had to cancel an appearance at last year's Illinois film festival EbertFest and posted it was "one of my biggest regrets."
 
Others who honored the critic include William Shatner, Stephen Fry, Rita Wilson, Steve Carell, Dane Cook, Seth Green, Eliza Dushku and Jenny McCarthy.