President Obama Invites 'Monuments Men' Stars Clooney, Damon To Dinner & A Movie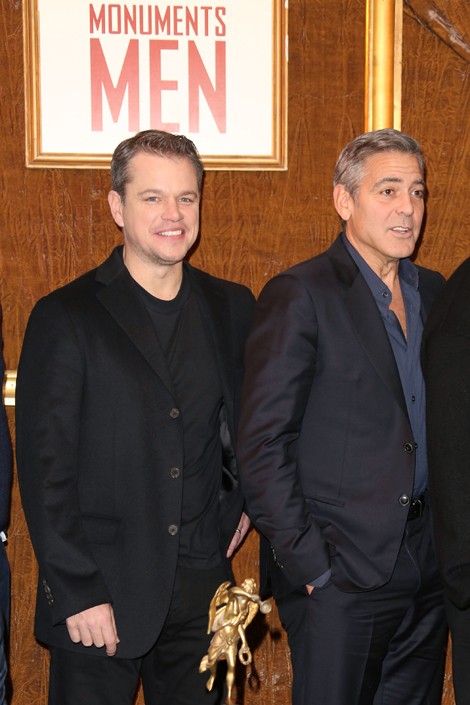 President Barack Obama invited the stars of "The Monuments Men" to dinner at the White House last night.
 
George Clooney, Matt Damon and Bill Murray watched a screening of the movie, based on a true story about an unlikely World War II platoon, tasked by FDR with going into Germany to rescue artistic masterpieces from Nazi thieves and returning them to their rightful owners.
 
Real-life monuments man, Harry Ettlinger, and author Robert Edsel, whose book inspired the movie, also attended the event.
Clooney made headlines earlier this month after urging Britain to return treasure, the Elgin Marbles, that were removed from Greece in the 19th century.
The sculptures were taken from Athens in the early 1800s and now reside at the British Museum in London. Greek officials have spent years attempting to have them returned.