President Obama Honors George Lucas At White House Medal Ceremony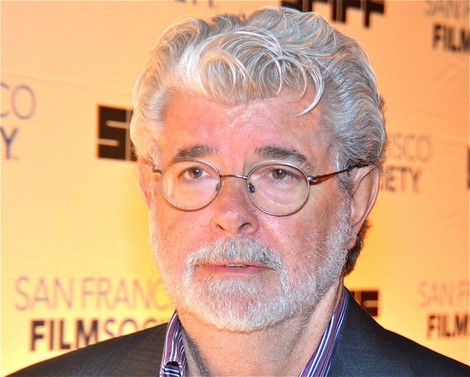 Creator of the much loved and well known Star Wars series, George Lucas was presented with Presidential Medals, along with 23 others, at the White House yesterday, July 10th.

Lucas, who received a National Medal of Arts, has just recently tied the knot with long-time love Mellody Hobson. Needless to say, between marrying the love of his life, being presented with an award from the President, and having three already highly anticipated films in the works, Lucas is a very busy man.

President Obama said a few short words after honoring Lucas with the medal, about how Star Wars had amazed him. "I remember when I first saw it. There's a whole generation that thinks special effects always look like they do today. But it used to be you'd see, like, the string on the little model spaceships."

Other dignitaries who received medals included sports writer Frank Deford, music mogul Herb Alpert, playwright Tony Kushner and jazz icon Allen Toussaint.


For all the Star Wars fans out there, we know you're thinking it - this one's for you Georgie.