Prescription Drugs, Parties... What Really Broke Up Pete Wentz And Ashley Simpson?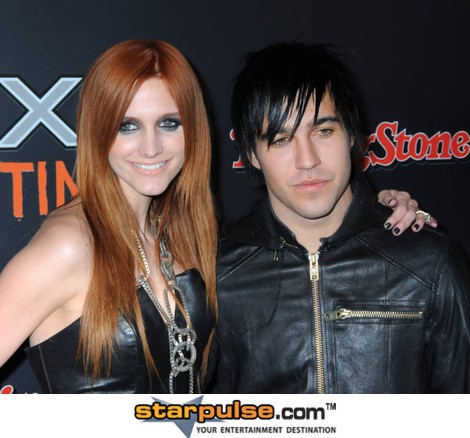 We were all stunned when what seemed to be a healthy relationship between Pete Wentz and Ashlee Simpson suddenly broke down. Since the divorce papers have been filed, rumors have been flying in regards with who is to blame.
After an alleged friend of Ashlee's spoke out saying Pete's touring life was hard on their young family, someone claiming to be from Pete's side of the argument said he couldn't trust Ashlee due to her hard-partying ways. The source told US Weekly that Pete had to "...constantly check in on Ashlee, and he'd have his friends call the house and her cell to make sure she said she was where she said she was going to be."
The fight is getting dirtier through the press, as a source has stepped forward to claim that Pete Wentz is hooked on a handful of prescription drugs including Ambien, Xanax, and Oxycontin. "Ashlee realized that Pete had become a functioning addict and that he wasn't making any effort to quit," a source told The National Enquirer.
Looks like we won't know the reasons for the break-up for some time... but this divorce is going to be nasty.
Pete Wentz Photos and Ashlee Simpson Pictures