Pregnant Kim Kardashian Immortalized As Fertility Statue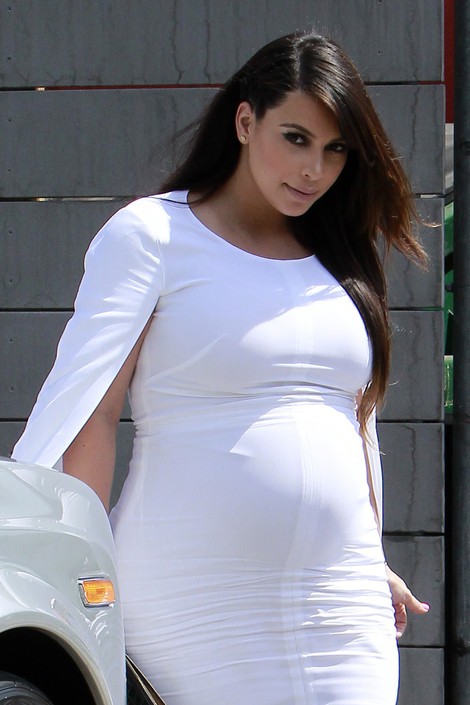 An artist has created a statue of a pregnant and nude Kim Kardashian - to defend her from hurtful words in the media.
Sculptor Daniel Edwards told Los Angeles Magazine, "People tend to look at the parts, like the creases in her armpits, or how she wore a dress that makes her look like a killer whale. I'm stripping it of the details people get stuck on, so they can see the beauty." 
To "strip the details," Edwards has made the statue in vein of classic Greek sculptures and removed her arms to that viewers focus on her torso and the beauty of her pregnancy.
Publicist Corey Allen says the statue titled "L.A. Fertility," was given a large stomach "designed to entice visitors to give a respectful rub for good luck and success." The art gallery describes the statue as "curvaceous and proud, with lactiferous breasts, protruding navel and legs akimbo."
Edwards is also known for his controversial sculptures of Britney Spears giving birth on a bearskin rug and Angelina Jolie nursing.