Pregnant Kim Kardashian & Her Sisters Promote Latest 'Kollection' In Texas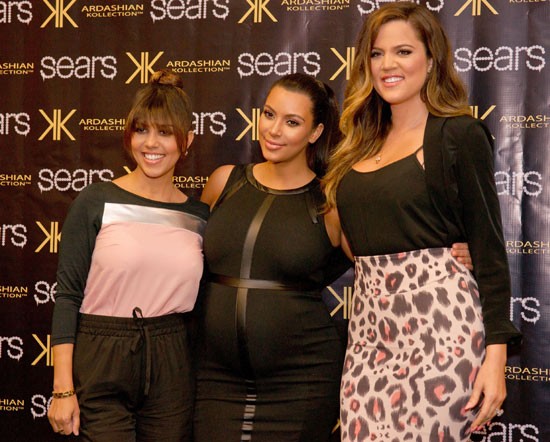 Over the weekend, Kourtney, Kim and Khloe Kardashian attended an in-store appearance at Sears in Houston, Texas, to launch their "Kardashian Kollection Spring 2013" clothing line.
A very pregnant Kim tweeted on Saturday: "Thank you Houston for the amazing love!!!!" She showed off her baby bump in tight black sleeveless dress.
Khloe, who opted for a leopard-print skirt, posted: "Magical day at Willowbrook Mall in Houston!!! Thank you to everyone who continues to make our dreams come true!! #Sears."
Kourtney wore loose, drawstring pants and a black and pink blouse. She added: "Kardashian Kollection meet and greet at Sears in Houston!! Wow what a welcome!"