Pregnant Jennifer Love Hewitt Purchases Home In Pacific Palisades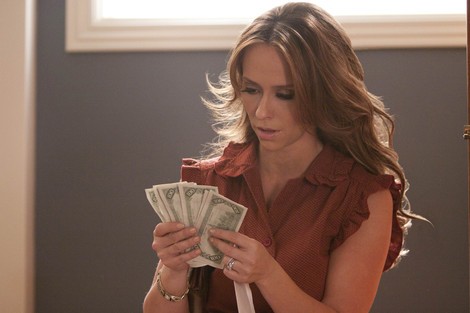 Jennifer Love Hewitt will prepare for motherhood in the comfort of a new home after purchasing a $3.25 million house in the exclusive Pacific Palisades neighborhood of Los Angeles.
 
On Tuesday, the 34 year-old beauty announced she is expecting her first child and revealed her engagement to boyfriend Brian Hallisay on the next day, and the couple will start its new life together in a brand new house, too.

Pregnant bride-to-be and her fiancée had been splitting their time between her Los Angeles condominium and his apartment in Santa Monica before deciding it was time to move in together and a source tells Us Weekly that they "looked at houses for six months before deciding on this one," a modern property which features four bedrooms, five bathrooms, a pool and a fire pit.

The steel, concrete, glass and wood modern home was built in 2007 and sits above Temescal Canyon.

The couple, who co-star on TV series The Client List, is expected to move into the place in July.