Pre-Halloween Blu-ray Releases: 'Queen Of The Damned' & 'The Devil's Advocate: The Unrated Director's Cut'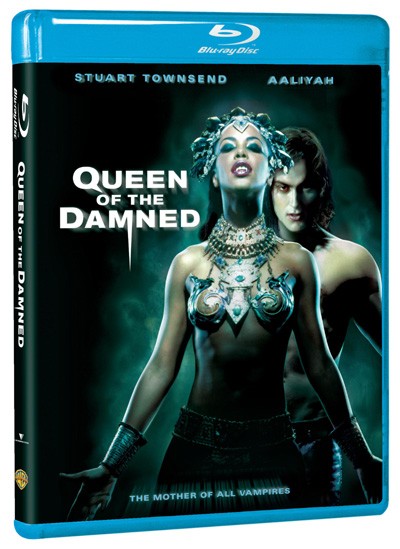 After years of slumber, the legendary vampire has awakened and found acceptance in a tattooed, pierced and black-clad world in "Queen of the Damned."
Stuart Townsend is the vampire Lestat, who has awakened from a century-long slumber and turned his considerable energy to rock music. His vampirism identity mistaken for a gothic hard rock publicity stunt along the lines of Kiss or Marilyn Manson, he quickly becomes a pop music sensation.
Lestat's powerful music reaches the ear of the slumbering Akasha (Aaliyah), the millennia-old "queen of the vampires" who was the first immortal bloodsucker. Akasha is soon free and embarking on a quest to seize control of the world with Lestat at her side.
In the meantime, Lestat becomes an object of fascination for Jesse Reeves (Marguerite Moreau), member of a secret order studying the supernatural called the Talamasca, and a band of ancient vampires come together in an effort to stop Akasha, even though her destruction could potentially cause their own deaths.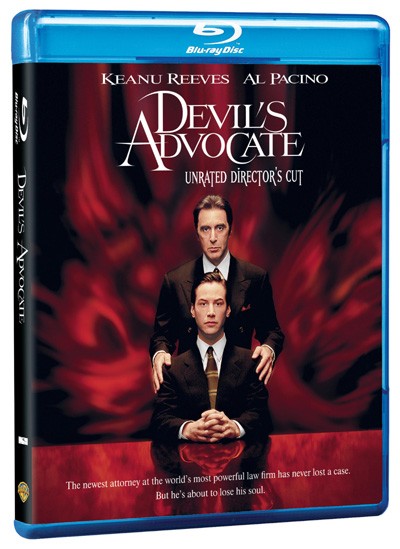 Supernatural forces hover over the courtroom in "Devil's Advocate," a devilish drama adapted from the novel by Andrew Neiderman. Attorney Kevin Lomax (Keanu Reeves) doesn't heed the Bible-based warnings of his mother (Judith Ivey), who views New York City as "the dwelling place of demons." Instead, he leaves Gainesville, Florida, with his wife Mary Ann (Charlize Theron) to put his legalistic skills to the test at a leading Manhattan law firm run by John Milton (Al Pacino).
It all goes smoothly - with Milton urging them to stay, putting Kevin on a 400-per-hour salary, and moving the couple into a luxurious apartment in his own building on Fifth Avenue - where Mary Ann falls under the influence of neighbor Jackie (Tamara Tunie). After Kevin defends a weird animal sacrificer (Delroy Lindo, uncredited), he moves up to an important case with an apparent murderer, real-estate tycoon Alexander Cullen (Craig T. Nelson). Ignored by Kevin, the troubled Mary Ann has some disturbing experiences, verging on the occult, while Kevin, at work, becomes attracted to redhead Christabella (Connie Neilsen).
Dazzled by his entrance into paradise, Kevin doesn't grasp who handed him this Big-Apple success. Could it be...Satan? The film features demonic creatures by Rick Baker. Cameos (Senator Alfonse D'Amato, Don King, others) add to the ambiance of ambition and power in the canyons of Manhattan.