Post Oscars, Matthew McConaughey Wants To Make Another Baby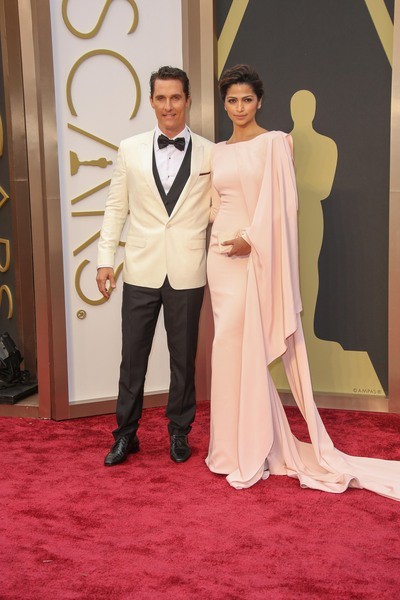 Following his win for Best Actor at Sunday night's Oscars, Matthew McConaughey told his wife Camila Alves he wanted to make another baby.
Instead of celebrating his win with his colleagues, the actor was overheard telling her: "We won't stay at the afterparty long - I want to go home and make another baby!"
The couple have three children: Levi, 5, Vida, 4, and 14-month-old Livingston.
An insider told The Sun newspaper: "Matthew wasn't worried about getting drunk, he was more keen to get home with his beautiful wife, which he made quite clear in her ear. It was so lovely to see, though. It's clear how in love they are. They kissed and kissed and kissed."
During his acceptance speech for "Dallas Buyers Club," McConaughey thanked his mother, Kathleen McCabe, and his late father. He said: "To you Dad, you taught me how to be a man ... To my mother, who's here tonight, who taught me and my two older brothers - demanded - that we respect ourselves."
He also said of his wife and kids: "You are the four people in my life that I want to make the most proud of me."
Fans of the actor can catch him on the season finale of "True Detective," which airs on HBO on Sunday.